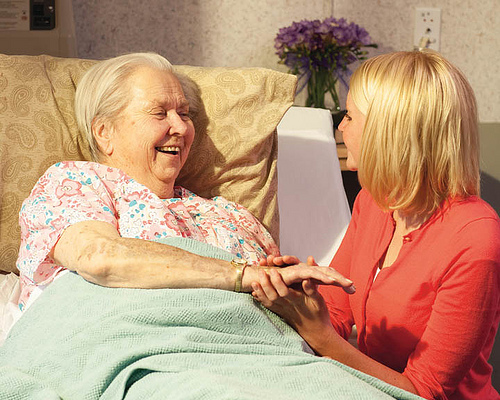 AARP Maine is looking for family caregivers to share their stories and join its efforts next year to pass paid family medical leave legislation.

Maine is home to more than 181,000 caregivers who help parents, spouses and other loved ones live independently and age in place in their homes and communities.

Many caregivers feel overwhelmed juggling caregiving, family and work. And many lack comprehensive paid-leave benefits at work.

AARP Maine wants to work with family caregivers across the state to ensure that they receive the support they need to care for themselves and others.

Paid family medical leave allows for prolonged absences from work that can be used in situations including caring for a family member in need.

A law that went into effect in 2021 gives workers 40 hours of paid leave a year. A state commission is developing recommendations for a broader paid family and medical leave program.

AARP is pushing for a benefit that would give workers partially paid leave for a longer period, such as 16 or 20 weeks, to cope with catastrophic illness or other longer-term care needs.

To share your family caregiving story or join AARP Maine's efforts, email me@aarp.org or call 866-554-5380.

For resources on family caregiving, visit aarp.org/caregiving.