Tips on Donating After a Natural Disaster and How to Avoid Scammers in the Process

By Richard Higgins, Maine Emergency Management Agency

The earthquake that devastated Nepal this weekend is generating an overwhelming amount of response from the international community. Nepal needs—and has issued pleas for—help and assistance. Governments, international groups such as the Red Cross, faith-based organizations, and volunteer groups are rallying their memberships and donor base to raise funds and donate goods and services to the relief effort.

You, your church, or a group you volunteer with may be planning to contribute to the relief effort.

Here are some tips to help you practice smart compassion and donate responsibly, while protecting yourself from scammers and others who may try to take advantage of your generosity.

Click here for AARP's tips on spotting fake charities (which are unfortunately a favorite scam of con artists).

Tips for giving after a disaster



The most effective way people can assist relief efforts is by making financial contributions to established charities and humanitarian organizations that are conducting relief operations. Financial donations are always the best way to help because they allow aid professionals to purchase the exact items needed by local survivors. These purchases are usually local, so they are not only appropriate, but they help rebuild the local economy as well. Please avoid making donations with actual cash.

Do not send supplies. Knowing that people are desperately in need of basic supplies like food, water, clothing, or medicine, it is hard not to want to pack up and send a box of supplies. But this type of philanthropy is not practical or efficient. Even if mail could get to the impacted region, no one is set up to receive these goods, much less organize and distribute them to the victims. Instead of boxing up and sending your old clothing, have a garage sale and turn your used goods into cash and donate that to a worthy charity.

Before you give to any charity, first decide what you want your donation to accomplish and select the charity offering that specific type of aid. Not every organization responds to a disaster in the same way. Some provide medical assistance, some shelter, some food and water. Others will be more focused on long-term rebuilding efforts. And some will just fundraise for other nonprofits. Think about what it is you want your cash donation to accomplish and then take the time to find the charities doing that work. Charity Navigator (http://www.charitynavigator.org/) does an excellent job of vetting charitable organizations based on financial health, accountability and transparency, and results reporting.

Remember there may be additional costs with your cash donation. There are usually costs with processing and distributing your donation, whether you make it online, via text message, or other method. Usually, 3% to 5% of your donation will be taken for transaction processing fee to help support the expense of maintaining the technology to process and distribute your donations. Ask the organization how much of your cash donation will be taken for processing and other administrative costs. If you want 100% of your cash donation to go toward a disaster relief effort, send the organization a check directly in the mail and specify in the memo which disaster your money is to be used for.

Do not expect immediate results. It takes time for charities to mobilize, to assess the problems that need to be addressed and to develop effective solutions. Donors need to be patient so charities will not feel pressured to plunge in and offer ineffective aid, simply to placate impatient donors. That doesn't mean donors shouldn't hold the charities accountable for delivering on their promises! Be sure to follow up with the charity in a few months to find out how your donation was put to use.


Tips for avoiding scammers



Do not give in to pressure tactics. Whether by phone, email, or text message, well-run charities do not use pressure tactics to garner support for their mission or purpose.

Be wary of telemarketing fundraisers. Never divulge your credit card information to someone soliciting you via the phone. Instead, ask the fundraiser to send you written information about the charity they represent and do some research on your own.

Be careful of email solicitations, especially from people claiming to be a victim. Unless you personally know someone in the impacted area, anyone alleging to be in this position is most likely part of a scam. Never respond to unsolicited emails. Do not open any attachments to these emails even if they claim to contain pictures from the disaster. These attachments are probably viruses.

If you plan to give online, be sure to find your charity's legitimate website. Criminals often set up bogus sites to steal the identity and money of generous and unsuspecting individuals. If you are not sure how to tell if the website is real or fake, you can also go to Network for Good (http://www1.networkforgood.org/) and safely give to your charity.

If you plan to give via text, make sure you have vetted the charity to which you are donating and that you are using the proper texting instructions.

If a caller, letter, or email indicates that you have given in the past, but it doesn't sound familiar to you, be sure to check it out for yourself. Look up previous entries in your checkbook or past credit card bills and confirm for yourself that you've supported this particular charity before.

Send your contribution directly to the charity you wish to support. Don't send cash as it can be lost or stolen. Also, you'll want to have paid by check or credit card so you have a receipt of your donation when it comes time to take the tax-deduction.

Tell the charity not to share your personal information. When you send a charity a donation, there is a high probability that the organization will then sell or trade your contact information with other charities. The next thing you know, your mailbox is overflowing with solicitations. Tell the charity upfront that you do not want it to share your personal information with any other entity.


Your willingness to help others after a disaster is very much appreciated and helpful. These tips will help you donate responsibly and invest wisely in helping others recover from disasters.

For more information about charities or to register a complaint about a charity, here in Maine you can contact the Charitable Solicitations Program at 624-8525 or go online to www.maine.gov/pfr/professionallicensing/professions/charitable. The links there allow for the search of licensed charitable organizations, as well as disciplinary actions.

For information on giving to international disasters, check out the Center for International Disaster Information at www.cidi.org. Information on relief activities of the humanitarian community can be found at www.reliefweb.int.

To sign up for free alerts to stay on top of scam artists' latest tricks, go to www.aarp.org/fraudwatchnetwork. The AARP Fraud Watch Network is free for everyone!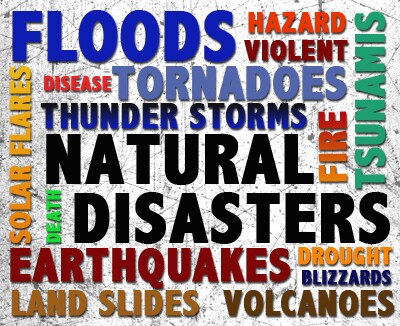 Graphic: istock/Natural_Disasters.jpg