AARP Maine is hitting the road to talk about what's been on everyone's minds: health care. Funded by a grant from Maine Health Access Foundation (MeHAF), AARP Maine is holding a series of community forums throughout the state (please see our schedule, below).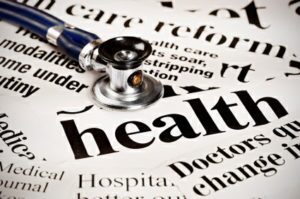 During these open discussions, we hope you will share with us your concerns as well as your ideas on these sometimes complicated issues. Each forum features a panel of local experts including hospital administrators, physicians, public health officials, and healthcare policy experts.
Our first two events in Presque Isle and Bangor provided fruitful discussion on topics such as Medicare & Medicaid, long-term care, rising prescription drug costs, and access to care in rural areas. Now, we want to hear what is on YOUR mind.
We have four more community healthcare forums on the calendar, and hope you can join us:
Tuesday, September 26, Lewiston Public Library, 5-6:30 pm
Wednesday, October 11, McArthur Public Library, Biddeford, 5-6:30 pm
Monday, October 16, Skowhegan Community Center, 5-6:30 pm
Monday, October 23, Blue Hill Public Library, 5-6:30 pm
For more information and to register for the event in Lewiston: https://aarp.cvent.com/d/5tq7y4/1Q
For more information and to register for the event in Biddeford: https://aarp.cvent.com/d/dtq824/1Q
For more information and to register for the event in Skowhegan: https://aarp.cvent.com/d/xtqjy8/1Q
For more information and to register for the event in Blue Hill: https://aarp.cvent.com/d/wtqjgy/1Q