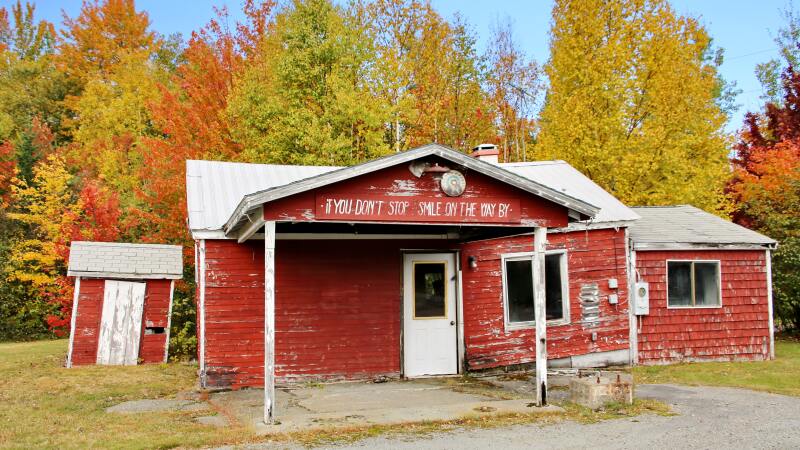 This week at AARP Maine, we recognized National Good Neighbor Day on Monday—during the COVID-19 pandemic, we know many of you are going above and beyond to help your neighbors and friends. We asked you to tell us in our Facebook comments how someone has been neighborly to you or how you have been a good neighbor to another!

In advocacy news, we continue to put a spotlight on key election issues for 50-plus voters including Social Security, Medicare, and Rx Prices, and watch the candidates' plans for addressing the questions that matter most to you and your families.

Tuesday was this year's first presidential debate and National Coffee Day. On Facebook, we invited you to grab a cup of your favorite coffee and join us in a game of "First Debate Bingo" as we watched how the candidates addressed the issues that matter to older Mainers.

It is also AARP Maine's mission to share candidates' positions on issues that matter to Mainers 50-plus. To understand how Maine's U.S Senate candidates plan to address key issues such as protecting Social Security & Medicare and lowering prescription drug prices, we asked each candidate to answer five key questions about the issues in 60-second videos. This week, we shared their responses on Social Security and Medicare on our Facebook page. To view all five videos, visit our feature here.

On Social Security, we shared a video of Vilene Farina from Lewiston recall her widowed grandmother, who had to give up her children back before Social Security existed, saying, "I don't want to go back there." Ask your candidates about their plans to protect this life-changing program; to view AARP's guiding principles on Social Security, visit this link.

In other election news, this week we are pleased to present, in collaboration with The Maine Long-Term Care Ombudsman Program, Disability Rights Maine, and the Maine Department of the Secretary of State, "Yes, You Can Vote!", a new guide offering a summary of the voting rights of Maine citizens residing in long-term care facilities. "Yes, You Can Vote!" offers guidance for long-term care residents, their loved ones, and facility staff on voting rights, how to vote absentee, how to properly assist a voter in the voting process, and more. For more information and to read the guide, visit this link.

Lastly, we shared the news that the Maine Department of the Secretary of State website now provides an accessible ballot option and request form for voters with print disabilities. For a comprehensive guide on voting safely in Maine and for a link to the form, visit aarp.org/mainevotes!

Events
AARP Maine announces numerous upcoming events on our social media accounts, including our Facebook page, as well as here on our website.

Sea Change Yoga Series: We are thrilled to continue our yoga class offering through the Fall. Using yoga to bring awareness to the body is one way that we can soothe a stressed mind and bring more calm into our lives. This series will consist of Friday morning 40 minute yoga classes led by Anne Esguerra of Sea Change Yoga and will involve gentle movement and guided breath to help reduce anxiety, promote respiratory health, and find our way back to ourselves. For more information & to register, visit this link.

Captain Bratten Series: This fall, AARP Maine is partnering with Captain Jonathan Bratten, Maine National Guard Military Historian, to host four Maine military history virtual presentations. Check out our Facebook page for further information on these events & how to register or visit the links to the final two events, below.

Health Connection Series: UMaine & the Eastern Area Agency on Aging present a new Health Connection Chats series with LIVE, practical information and tips for staying healthy and engaged for Maine's 60+ citizens and other high risk COVID-19 individuals. Chats will be held by Zoom & by telephone, at no cost to attend. Those joining by phone can send questions to speakers ahead of time. For call-in info or the Zoom link & to submit questions, please contact Kelley Morris at kelley.morris@maine.edu or (207) 262 - 7925.

Oct 7th – The Healthful Benefits of Yoga During the COVID-19 Pandemic
Oct 14th – AARP's Perspective on COVID-19 and Staying Safe & Well
Oct 21st – Planning for Retirement in the Age of COVID-19
Oct 28th – The Importance of Volunteering & Remaining Civically Engaged
October 22 from 12-1:15PM: INSIDE THE MIND OF A CON-ARTIST. Join AARP Maine and other states in the region for a rare look inside the mind of a master con-artist, Brett Johnson, and hear what you can do to stay safe from scams and fraud. Learn more and register here for this free webinar!