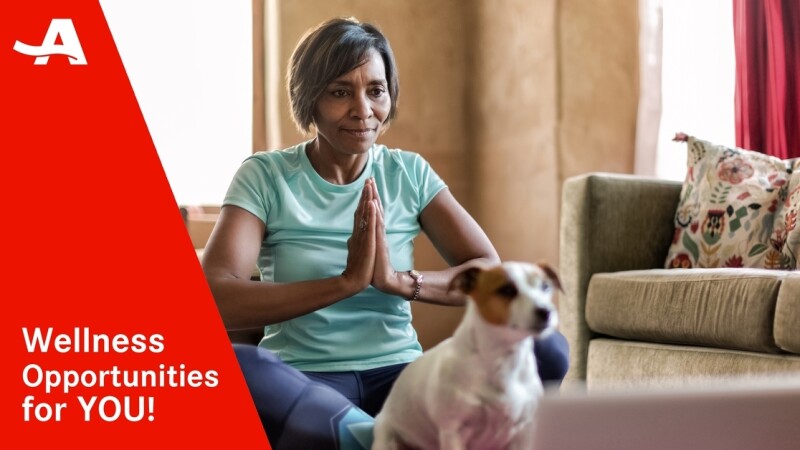 AARP Maine is focusing on YOU!

That is, your mental, emotional, and physical health. Through two weekly programs, a meditation moment and morning yoga, we hope to give you the (virtual) space to center your mind and body so that you're ready to tackle everything life throws your way.

GENTLE CHAIR YOGA CLASSES

AARP Maine knows healthy living is a decision that requires your attention, motivation, and action. We invite you to join AARP Maine on Wednesday and Friday mornings this Summer to learn more about healthy living resources and to take gentle yoga and meditation classes.

AARP Maine and Sea Change Yoga will host this series that will consist of 40 minute yoga classes led by Anne Esguerra of Sea Change Yoga. We will meet Friday mornings from 8:30-9:15. AARP Maine will share resources with participants that will empower you to make small changes to your everyday routine, or big life-changing behavioral commitments on your healthy living journey.

Each session we will use yoga to bring awareness to the body and breath as one way that we can soothe a stressed mind and nervous system, and bring more calm into our lives. We will use gentle movement and guided breath to help reduce anxiety, promote respiratory health, and find our way back to ourselves.

This class will be accessible to all bodies and abilities. Anne will lead the class from a chair and provide modifications for those who choose to practice on a mat. First-time or beginner yogis are welcome! The practice will vary from week to week come once or join us every week!

Please register for each month you would like to receive webinar information on how to join week to week. These classes will use zoom to meet virtually each week. You will receive an event confirmation email with zoom links and information on how to join once you register. If you do not see it in your inbox please check your spam folder.

Please consult your physician before beginning any exercise program.

To register, click on the appropriate link(s) below:


September: https://aarp.cventevents.com/MEYogaSept2022

October: https://aarp.cventevents.com/MEYogaOct2022

November: https://aarp.cventevents.com/MEYogaNov2022

December: https://aarp.cventevents.com/d/3kqtjq/


MEDITATION MOMENT

Every Wednesday morning, from 9:00am-9:15am, AARP Maine will be hosting a Meditation Moment to help you refocus, recharge, and remake your week.

Dr. Louisa Slowiaczek, a former Professor of Psychology at Bowdoin College and certified instructor of BodyFlow, will guide us through ten minutes of mindful, relaxing and rejuvenating meditation.

To learn more about the Meditation Moment and to receive the Zoom info you'll need to join us by registering for June and July.


Questions? Please send an email to us at me@aarp.org.