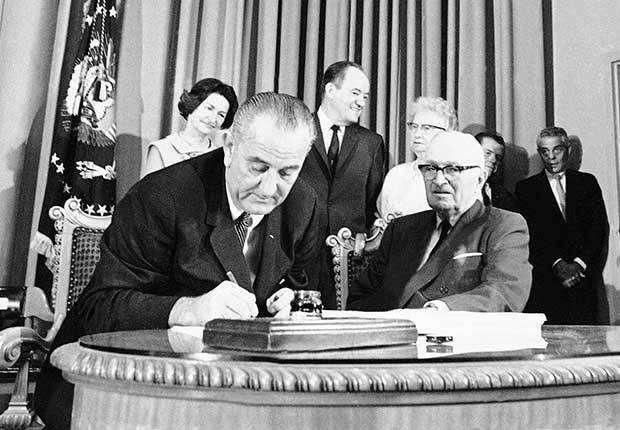 Today, July 30 th, commemorates the 50th anniversary of Medicare and Medicaid, which taken together provide health insurance coverage to more than 100 million Americans. For 50 years, these programs have been protecting the health and well-being of millions of American families, saving lives, and improving the economic security of our nation.

President Lyndon B. Johnson shepherded Medicare legislation through Congress in 1965. And, the first 50 years have been a success. But, with 78 million boomers signing up for Medicare, we know that there are challenges ahead and we will need thoughtful dialogue about ways to improve the system and innovative ideas to keep it strong.

Medicare has transformed both the country's health care system and the health of its older citizens. Here are a few things you may not know about this important program:

• President Harry Truman was the first official Medicare enrollee; his wife, Bess, was second;
• Before Medicare, less than 50% of all people age 65 and older had health insurance;
• In 1965, the monthly Part B premium was $3; and
• In the first year, more than 19 million people enrolled in Medicare.
Medicare is more than just a health care system. It is a reflection of our values, ensuring that our nation's seniors can age with independence and dignity. AARP celebrates the system's overwhelming success and vows to keep fighting that Medicare stays strong for our children and grandchildren.