Looking for a list of events that AARP Maryland is hosting or a part of? Visit our Calendar of Events page.

Think you know AARP in Maryland? You don't know 'aarp.' We're working to support family caregivers, achieve affordable and reliable utilities, protect loved ones from fraud and scams and build new tools to help working Marylanders save for retirement.

But that's not all.

From standing up with leaders to spur change in your community to taking part in free movie nights, networking events, and fun social opportunities, what we're doing might just surprise you.

AARP Maryland is making a difference where you live. Every day. And we would love to hear from you! If you're interested in learning more about being a volunteer with AARP in Maryland, please take a moment to fill out our volunteer interest form. Someone will reach out to you.

Our in-house staff is a small but dedicated team of professionals, here to help!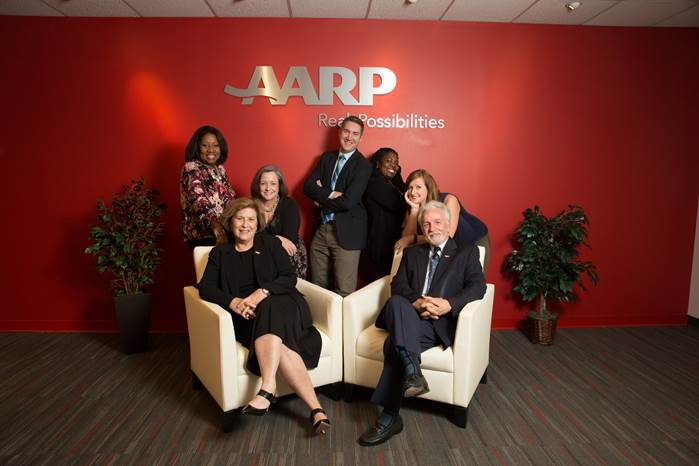 Hours: AARP Maryland is open Monday through Friday, from 9 a.m. to 5 p.m. ( please note: this office is not available for walk-ins. For a phone number accessible to the general public; see phone number below)
Location: One Park Place, Suite 475 | Annapolis, MD 21401-3475 | Local Map
Call: 866-542-8163
Email: md@aarp.org Fax: 410-837-0269
Stay up-to-date on news important to Maryland residents 50-plus and their families:
-Like AARP MD on Facebook
-Follow AARP MD on Twitter

Are you a member of the press? Visit our press room page for all media inquiries.
Want to know more about our Executive Council? Check out the bios of each of our sitting AARP Maryland volunteer executive council members.
Want an AARP speaker at your local event? View our speaker's bureau list of topics and request form.
Want to keep up with our advocacy initiatives and priorities? Take a look at our 2019 Legislative Priorities page.
Looking for an upcoming AARP Fraud Watch Network event in Maryland? Visit our shred/workshops event page.
Interested in AARP discount offerings across Maryland? Check out our local discount offerings page.
Looking for information and events for veterans in Maryland?Visit our veterans resource page.
Need family caregiving information specific to Maryland? Check out our Maryland caregiving resource page.
Members of the press: contact AARP MD Associate State Director for Communications Nancy Carr at 410-895-7624 or ncarr@aarp.org.
Questions about this website or AARP Maryland on social media: also contact Nancy Carr at 410-895-7624 or ncarr@aarp.org.