This is the second in a series of guest blog posts for AARP Massachusetts by Dr. Ruth Nemzoff, author and resident scholar at Brandeis Women's Studies Research Center. This piece was co-written by Ellen Offner.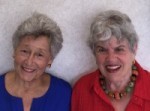 Baby Boomers are trying to simplify their lives and downsizing is a result. The problem is that the kids don't want Mom and Dad's leftover treasures.
As Boomers, we soon discover that the material possessions we have accumulated might make money for dealers, but we will earn precious little. The solution seems easy: Give everything away to charity. But just like volunteering, doing it properly takes time and energy. You might begin with some websites of organizations that might accept your "rejects." Or you could begin by asking your friends and neighbors to come over and choose something of yours they would like. You might offer your accumulated belongings to a church, mosque, synagogue, a homeless shelter, the Salvation Army, Goodwill Industries, or a soup kitchen. A free garage sale!
But even when you've gotten rid of the goods, there is no denying the emotional crisis that ensues when
we confront all the stuff we have accumulated. Some of the items evoke memories of past generations or years gone by, and each piece reminds us that we can never recapture those times. Time has moved on and the remaining time left is shorter than the past. Each item also confronts us with the fact that we may have worshiped false gods. We spent hours cleaning, hanging, and rearranging things that now have no meaning for anyone but us. Did we squander precious time taking care of things? Each beautiful or not so beautiful piece of material affluence no longer raises our prestige, but sets us wondering what purpose these items serve.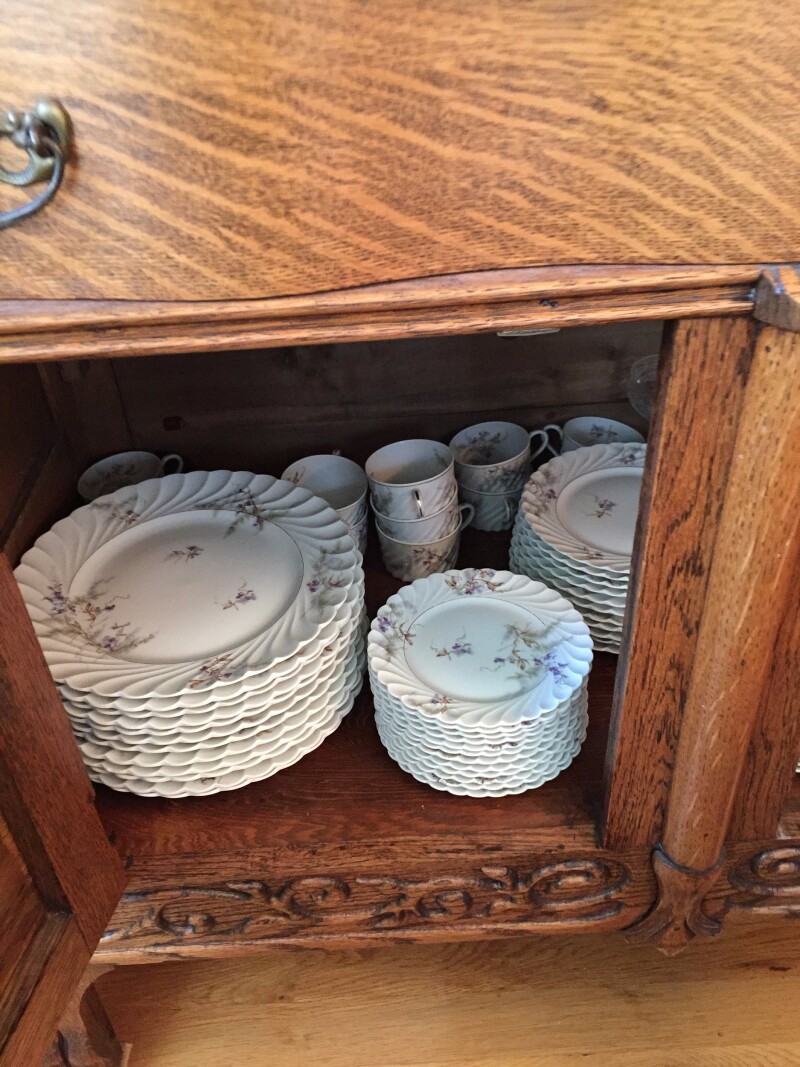 A friend of ours inherited three sets of bone china from her various thoughtful relatives. At one time bone china was highly desired by young brides-to-be, and affluent families provided large matched sets of Wedgwood and Limoges.
Nowadays couples and singles of every stripe and class prefer to drop into Williams Sonoma or Crate and Barrel and select whatever dinner plates and bowls appeal to them. They are not purchasing elegant dinnerware to last a lifetime and ultimately pass on to their heirs through their estates. Who wants gold-rimmed plates? Some of them aren't even dishwasher proof.
Similarly, sterling silver is less popular than in past eras. It has to be polished unless you are willing to set the table with tarnished forks, knives, and serving pieces.
And do modern hosts really want butter knives, fish forks, and other highly specific utensils? Simplicity, modern designs, and the freedom to discard dinnerware you have tired of -- and replacing it with the latest pieces from Pottery Barn or Pier 1 -- is what younger generations prefer. No heirlooms for them, either to inherit or to pass on to their heirs! A simpler lifestyle! Fun rather than luxury! No guilt trips for the kids and grandkids.
Some engaged couples today say "Skip the Blender" in their wedding registries ask instead for funds for travel or cash for a down payment on an apartment or house. They are less interested in accumulating objects than having special experiences or investing in their future.
This is a dramatic change from the registries debutantes in an earlier era might have had at Tiffany's. Of course there are still are some couples that want exquisite china, crystal, and sterling silver, the heirlooms of the future, but their own and not yours.

Rather than feeling rejected, think of this as a time to teach your children how to still live in the present. See? We are not irrelevant; we still have lessons to teach!"

Even the artwork some of us Boomers so lovingly and proudly collected (some of real value, if you look online) is being rejected. We want to tell our children this is an investment, while they think it is a matter of taste. And who is to say who is right? Why shouldn't our children have the pleasure of choosing their own artwork?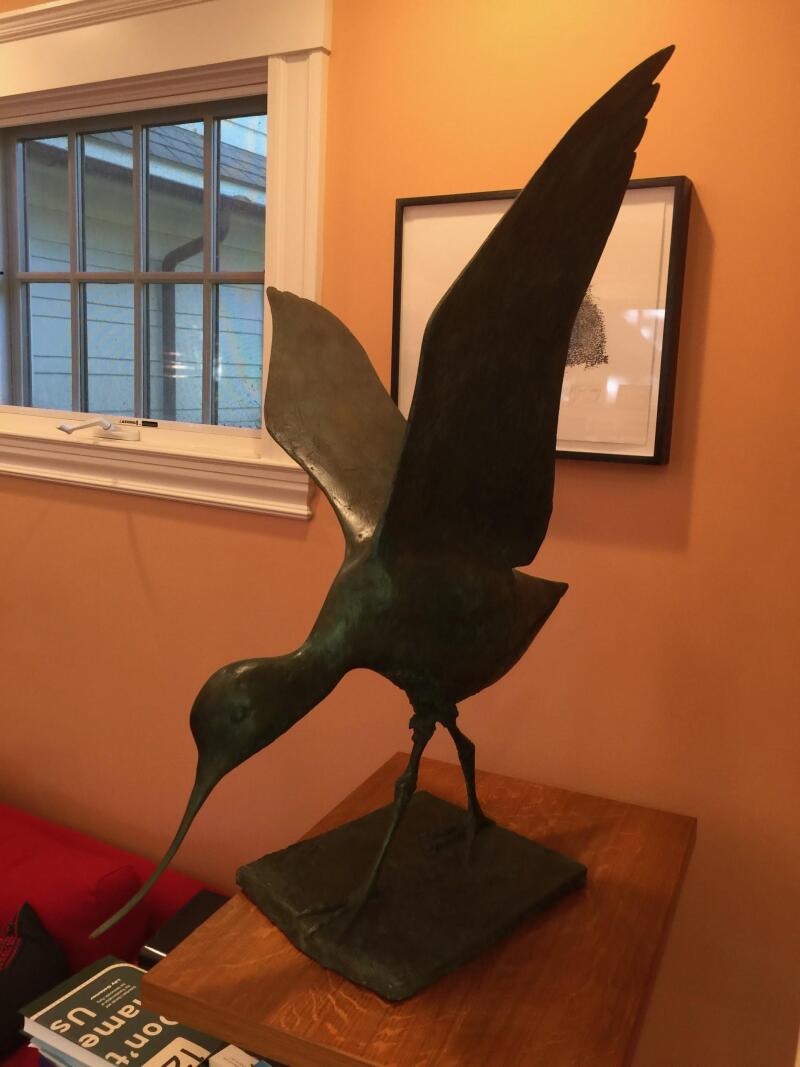 Many of our peers discussing their estate plans with their adult children are finding that their precious belongings have limited or no appeal. Though this is disappointing, it can also be liberating. This is just one more generational change to which we have to become accustomed. But at the same time, we feel a rejection, a sense that our very lifestyle is being thrown away. We also know that our children too will face many changes and that the grace with which we accept these "rejections" (which, of course are not rejections, but an acknowledgement that life in the 21st century is different from that in the 20th,) is modelling for them skills they too will need as their own children create yet another lifestyle. Rather than feeling rejected, think of this as a time to teach your children how to still live in the present. See? We are not irrelevant; we still have lessons to teach!
Getting rid of all your accumulated goods is easy, but figuring out the meaning in your life now is much more difficult. And that is the task for the older generation and one that our children too will face as they progress through life's stages.
Dr. Ruth Nemzoff, resident scholar at the Brandeis Women's Studies Research Center, is the author of Don't Bite Your Tongue: How to Foster Rewarding Relationships with Your Adult Children, and Don't Roll Your Eyes: Making In-Laws Into Family. Samson Mostashari is Dr. Nemzoff's eldest grandson. This column previously appeared in the HuffPost. Ellen Offner is principalof Offner Consulting , LLC, Healthcare Strategy and Program Development.