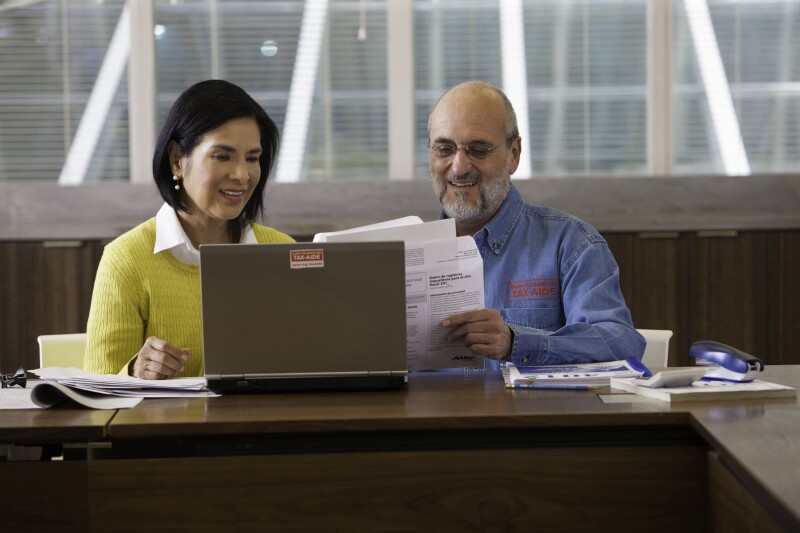 By Jill Gambon
When she's doing her grocery shopping, Gail Bielizna often runs into neighbors who ask her questions about income taxes.
As a longtime volunteer for the AARP Foundation Tax-Aide program, the South Hadley resident prepares 150 to 200 returns each year as a tax counselor.
"It's really about being part of the community," said Bielizna, 66, a retired computer programmer. "I enjoy helping people. A lot of older people are really nervous about taxes."
Bielizna is one of 700 volunteers in the state who staff Tax-Aide, offering free assistance at over 200 locations. The program focuses on low- and moderate- income residents over 50, but all are welcome.
Begun in 1968, the program is now the largest of its kind in the nation, providing services to 2.5 million Americans a year, including more than 40,000 in Massachusetts.
Tax-Aide volunteers will be working from February through mid-April. Hours and days of operation vary. Most locations will request that taxpayers set up an appointment.
The program requires "an army of volunteers," said Joan Gong, Tax-Aide state coordinator, who also prepares returns at the Lowell Senior Center.
Many ways to help
Along with working on returns, volunteers keep the computer networks humming, greet clients and help them organize their paperwork.
"Volunteers have all different kinds of skills," said Gong, 67, of Chelmsford.
At the Melrose Senior Center, greeter Gene Moulton, 82, of Wakefield, helps clients fill out a required six-page IRS form and makes sure all their documents and identification are in order. Naturally gregarious, he tries to put everyone at ease.
"I try to keep people talking about themselves," Moulton said.
Volunteers undergo background checks and training, and preparers are certified by the IRS. Every return is checked by a second tax counselor.
Although most returns are filed electronically, volunteers will prepare paper forms if clients request it.
There are limits on the complexity of returns, though. For instance, counselors don't handle taxes for businesses that involve payrolls or depreciation.
This year will be the first featuring returns filed since the overhaul of the federal tax code in 2017. About 30 percent of taxpayers could see a change in their returns, said Mary Anne Doyle, 76, a Tax-Aide administrative specialist from Weymouth.
Preparers help make sure people are getting the tax breaks that they qualify for.
The state's Circuit Breaker tax credit provides those 65 and older who meet certain income requirements with a credit based on real estate taxes paid on property owned or rented as a principal residence.
The maximum credit for tax year 2018 is $1,100.
For older residents on fixed incomes, the Circuit Breaker is welcome relief, Bielizna said.
"People will say, 'I'm going to pay my car insurance or cover a certain bill with it,' " she said. "It really helps the low-income taxpayer."
To find a Tax-Aide location near you later this month, go to aarp.org/findtaxhelp or call 888-227-7669.
Jill Gambon is a writer living in West Newbury.