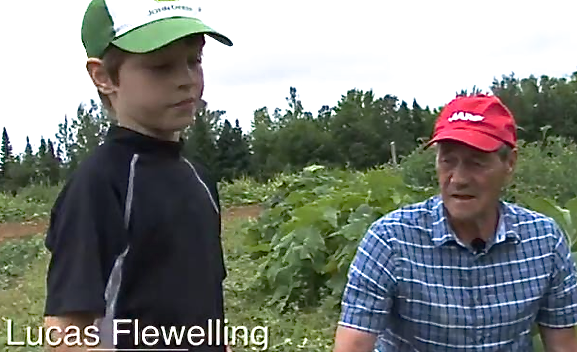 A new short film, With Friends Like These, spotlights the extraordinary story of a volunteer effort led by retired businessman Dale Flewelling to feed the hungry in Aroostook and Washington counties. AARP Maine produced the film in hopes of spurring similar efforts statewide.

The story details a community program, Friends of Aroostook, that has harvested and distributed 120,000 pounds of fresh, locally grown produce to the region's poorest communities to mitigate senior hunger.

"People on fixed incomes often must make difficult choices between eating, taking their daily medications, paying rent or heating their homes," said AARP spokeswoman Jane Margesson.

To watch the film, go to friendsofaroostook.com. For more information or to volunteer, email me@aarp.org.



NEWS! (April 28, 2015) The Academy of Interactive and Visual Arts has awarded With Friends Like These: Dale Flewelling & Friends of Aroostook with two 2015 Communicator Awards -- Silver awards for Online Video - Documentary and Online Video - Activism.



#AARPME