Join us on Sunday, September 9 for the 24th Annual Saint Paul Classic Bike Tour, a rolling showcase of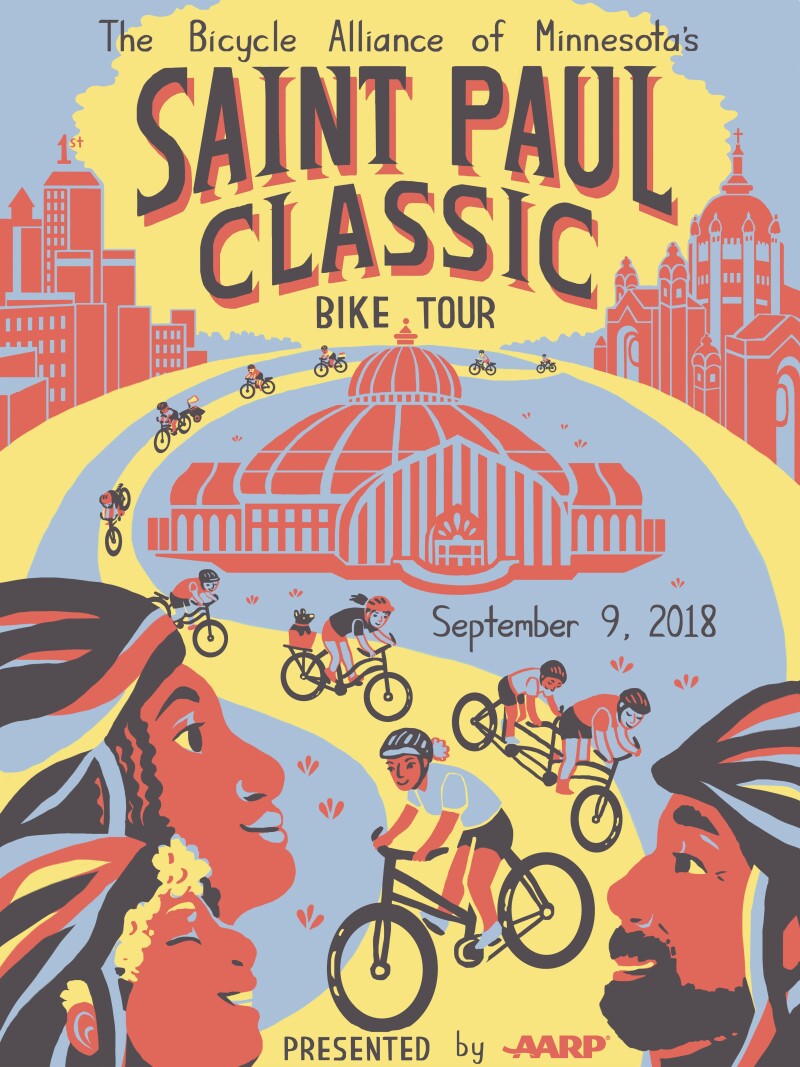 the handsome parks and parkways of Saint Paul – from dramatic overlooks of the Mississippi River to historic neighborhoods. This beautiful ride is mostly traffic-free and welcomes all levels of bicyclists.

Register online now and save $10 on two adult tickets when you enter the promo code LoveStPaul18 in the tickets popup box.

Every step of the way there is music to move you and treats to fuel you. You'll be grooving to the spunky sounds of the Brass Messengers while chomping on a fresh apple turnover and sipping premium fresh-brewed coffee!

The Saint Paul Classic Bike Tour is presented by AARP and is a fundraiser for the Bicycle Alliance of Minnesota. Register online www.bikeclassic.org by August 29 or in person the day of the ride. AARP members receive an additional $5 off. AARP discount and this special promotion cannot be used together.