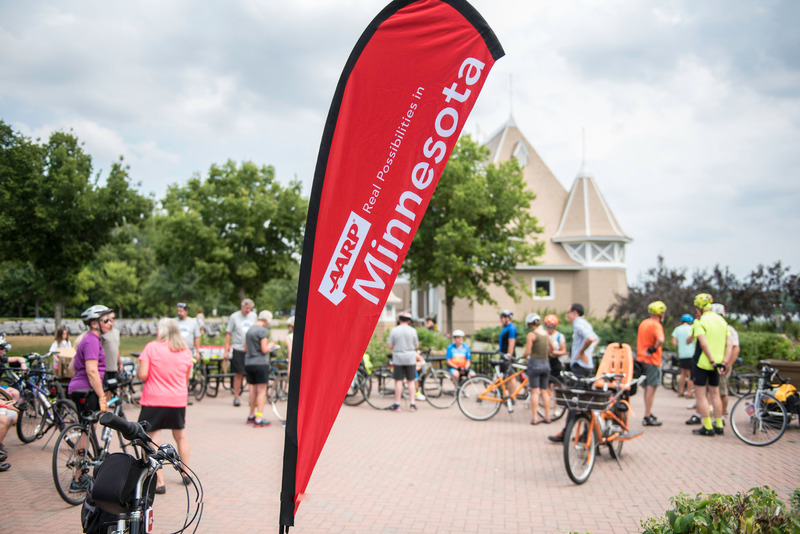 AARP Minnesota offers opportunities that allow you to volunteer in your own community. Members and friends are working with us statewide to make our communities more livable for people of all ages, improve health care quality, and protect consumers from fraud and scams.
As an AARP MN Volunteer, you can:

Use your skills and experience in a meaningful way
Enjoy flexible time commitments
Volunteer from home and in your community
Meet new people and create connections
Be in the know about AARP events and offerings
Check out the opportunities below and if you are ready to find out more, complete our volunteer interest form. If you have any questions, contact Meghan Redmond at mredmond@aarp.org or 651-726-5642.

Twin Cities Metro Area Opportunities

Community Ambassador
Community Ambassadors provide event support and raise awareness of AARP's issues and strategic priorities in local communities by representing AARP at fun member and community events.
AARP Information Center at MOA
Information Center Associates lend their energy, time and talents to providing resources, referrals, and information to people both in person and over the phone at our all-volunteer-run office located in the Mall of America.

Greater Minnesota Opportunities

Community Connector
Community Connectors support AARP issues and priorities in local communities. Activities may include leading a community volunteer activity, serving on a committee, distributing AARP resources at libraries or community centers and giving presentations on AARP topics.
Grassroots Advocacy Team
Advocacy Volunteers make a big difference by educating both community members and decision-makers about important issues that affect all of us as we age.
Fraud Fighters
Every year, thousands of Americans are impacted by fraud and scams – but you can beat con artists at their own game and help to protect others by joining the AARP Fraud Watch Network as a Volunteer Fraud Fighter.
AARP Speaker's Team
Speaker's Team volunteers raise awareness of AARP in communities and provide valuable information and resources to the 50+ population. Volunteers conduct presentations, provide technical support, and assist AARP with community outreach to promote presentation topics.