FLEXIBLE WORK ONLINE EXPO
Telework, Seasonal, Part-Time and More
Tuesday, September 24, 2019
2:00-5:00 p.m. ET/1:00-4:00 p.m. CT/12:00-3:00 p.m. MT/11:00 a.m.-2:00 p.m. PT
Looking for more work-life balance? Or a job that lets you work from home? Or extra hours from part-time work? Flexible work might be right for you. Sign up now for our Online Expo and learn more about flexible work options.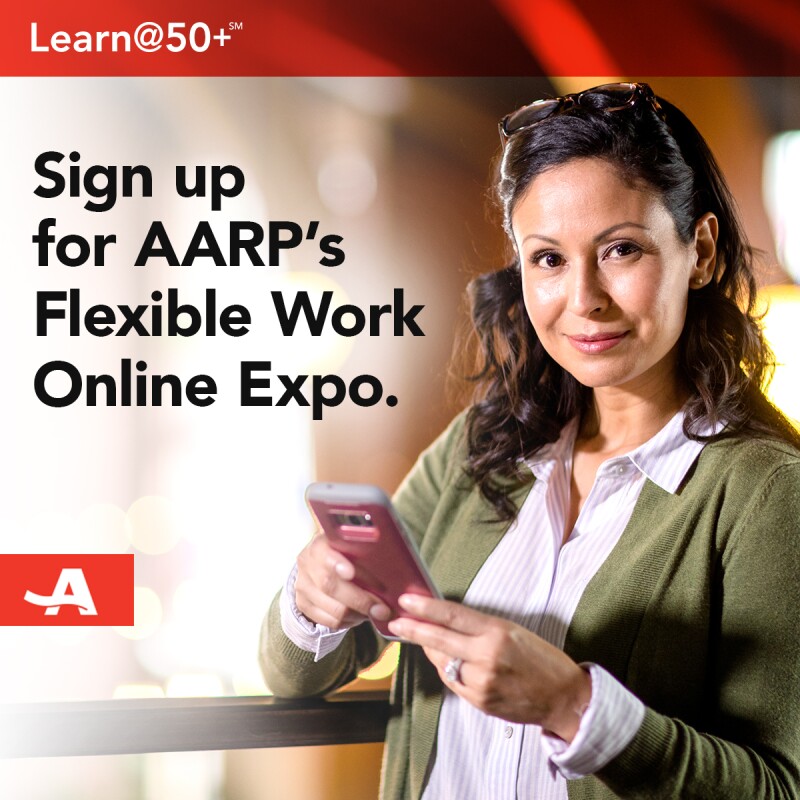 You'll have the chance to:
Meet with dozens of employers and ask them what they're looking for
Learn about tips and strategies for job search success
Get tips for writing a resume that could help you get a part‑time job
Access live webinars, chats, podcasts and exclusive AARP resources for tips and insights that help you be competitive
Plus, discover upcoming opportunities in leveraging your skills for Census 2020.