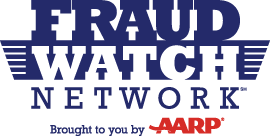 New research shows 10 common mistakes Americans regularly make that increase the likelihood of becoming victims of fraud and ID Theft.

AARP fraud expert Doug Shadel recently interviewed a convicted ID thief who ran up thousands of dollars in fraudulent charges on one woman's accounts. In chilling detail, "Alice" told him how easy it was to pull off. Here are some ways we leave our sensitive financial and personal data open to the "Alices" of the world.

Using non-locking mailboxes. 59 percent of Americans don't use one and this leaves easy access to credit card bills, credit offers and bank statements.
Not setting up online account access. 42 percent of Americans over age 50 don't have oneline access to all of their bank or credit accounts.
Leaving wallets, computers or purses in the car. 24 percent of Americans 50 and older report leaving such things in their car.
Not shredding documents. More than 21 percent of Americans never shred sensitive documents. Get a "micro-cut" shredder because shredders that cut paper into long strips are easy for scammers to recreate.
Not having passcodes on electronic devices. Over 44 percent of smartphone users 50 and older have not set up a passcode for it.
Not using unique passwords for online accounts. Among those 50 and older, 42 percent of Americans rotate the same 1-3 passwords for all their accounts.
Carrying your Social Security card. "There really is no need to carry this, so keep it in a lock box at home," Shadel says.
Not regularly monitoring accounts online for suspicious activity. 52 percent of Americans do not check their free credit report annually.
Not reviewing your credit file with the credit reporting agencies (Equifax, Experian, and TransUnion.) Just 17 percent of Americans check their credit activity regularly.
Not putting fraud alerts or credit freezes on accounts or credit reports. "Typically, you can ask them to put a security alert on your account and they will notify you via phone, text or e-mail if suspicious charges appear on your account," Shadel says.