AARP New Hampshire
Stay up-to-date with newsworthy information for Granite Staters 50+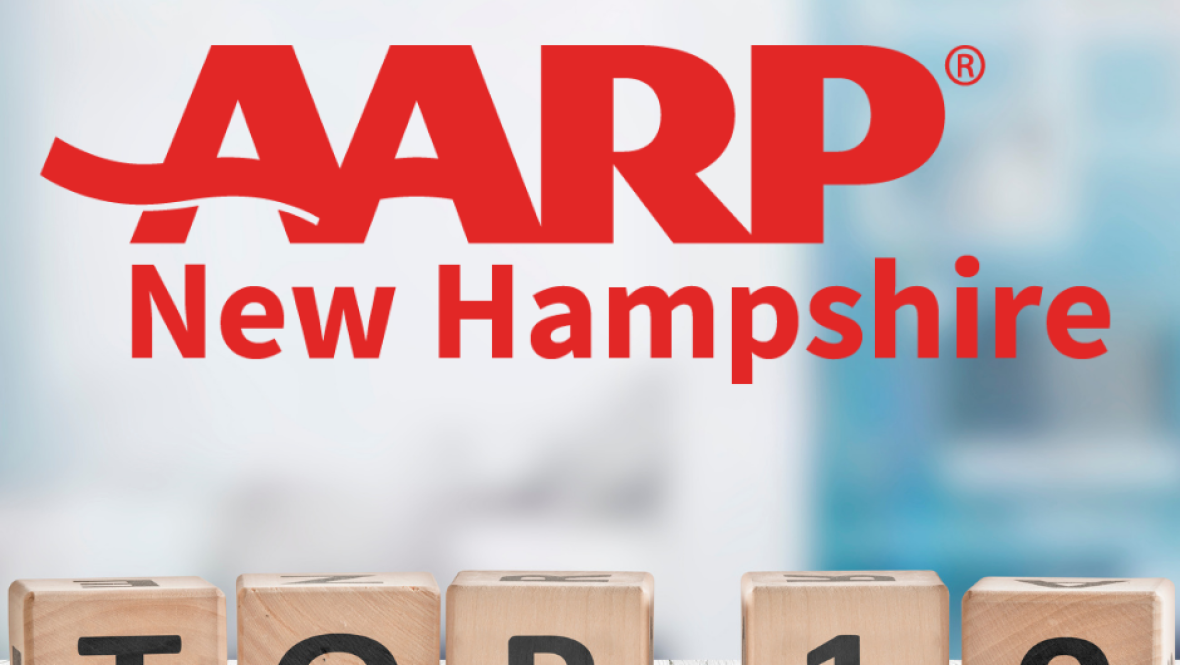 MAR 2, 2022
Turning 50 is definitely one of those "milestone" birthdays! It is often accompanied by black balloons, the aging jabs from friends and co-workers, and the quips about reaching half a century. And, since I started working for AARP New Hampshire two years ago, I inevitably get the phone calls, emails or texts from friends who have turned 50 about the invitation to join AARP that has arrived in their mailbox. This news is usually shared along with a heavy groan, maybe a few expletives or a "Why are they sending me this? I'm not old yet."
JUL 1, 2022
Breathe in. Breathe out. Relax. The world is stressful right now and we could all use a little bit of a time out. From the comfort of your home via Zoom, join certified yoga instructor Cathy Arnault and AARP New Hampshire for a 60-minute, online gentle yoga class on Wednesday, July 20 at 6 pm.
JUL 1, 2022
Chef and edible gardener Liz Barbour, of The Creative Feast, shares photos and tips for creating a pocket herb garden in a small garden space. Sun, shade, and limited spaces are all challenges that Liz has adapted to in her years of gardening her New Hampshire village property.
JUL 1, 2022
In today's world, high-speed internet is no longer a luxury. For school, work, health care and other activities, it's a daily necessity. Now there's a national program to help eligible Granite State residents who are struggling to afford high-speed internet.
Search AARP New Hampshire