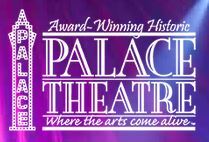 The Palace Theatre announces its 2018-2019 Performing Arts Series and AARP members and their guests receive a $10 discount per adult ticket for each of the following performances:

Beauty and the Beast, September 7 through September 30, 2018
Monty Python's Spamalot, October 19 through November 10, 2018
The Nutcracker, November 23 through November 25, 2018
A Christmas Carol, November 30 through December 23, 2018
The Secret Garden, January 11 through February 3, 2019
Cabaret, February 22 through March 17, 2019
A Chorus Line, April 19 through May 12, 2019
The Buddy Holly Story, May 31 through June 23, 2019
AARP members can purchase tickets online or by calling 603 668 5588. Tickets can also be purchased at the box office at 80 Hanover Street in downtown Manchester. To receive the $10 per adult ticket discount, use the code ACTIVE.

Mark your calendar and plan to be entertained by a fabulous show at The Palace. Where the arts come alive!