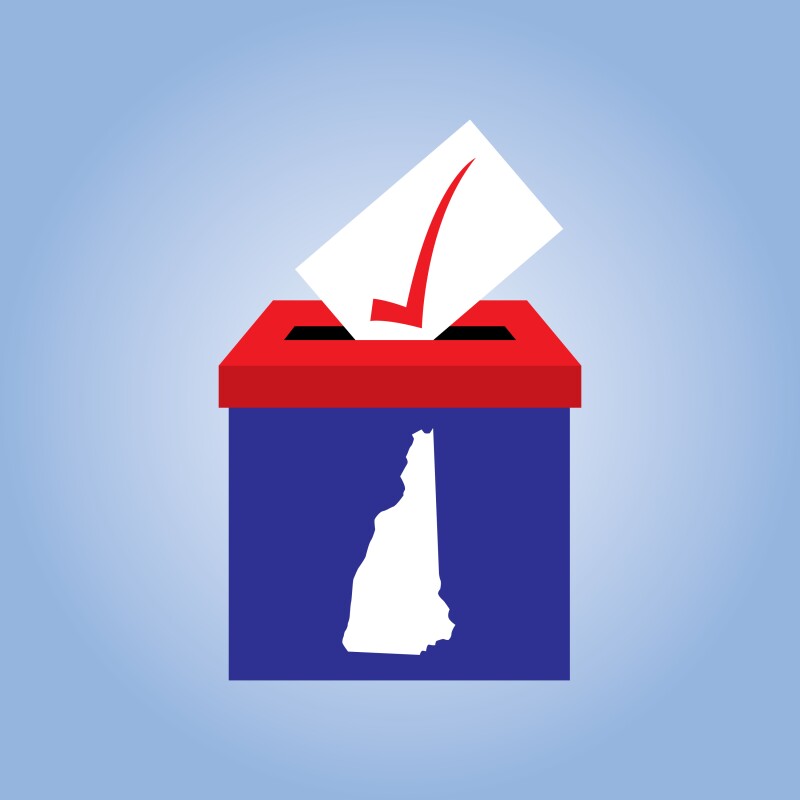 AARP New Hampshire State Director Todd Fahey testified at the May 12, 2020 meeting of the Select Committee on 2020 Early Election Support to advocate for the implementation of measures to ensure the health and safety of Granite State voters during the upcoming elections.

This is the testimony in its entirely:

Dear Chairman Cook and Members of the Committee:

Thank you for your hard work in helping our state respond to the COVID-19 pandemic. On behalf of our 220,000 members, their families and older adults in New Hampshire that are rightfully concerned about maintaining social distance, AARP New Hampshire recommends that state of New Hampshire officials take any and all action needed to help voters keep themselves safe, while still exercising their right to vote.

According to U.S. Census Bureau data for the 2016 presidential election, 71 percent of Americans over the age of 65 voted – that's compared with just 46 percent of 18- to 29-year-olds. However, the Centers for Disease Control and Prevention reports that people over 60 years of age, and those with serious health conditions such as heart disease, diabetes, and lung disease are at highest risk for severe disease and death from coronavirus-related illness. Risk of serious illness and death increases with age, with the highest risk of death among people over the age of 80.

All New Hampshire residents are scheduled to vote on November 3rd, following our primary on September 8th. While we would all hope that this crisis will have abated by then, it's prudent for New Hampshire to be prepared to conduct an election that will be at least somewhat affected by the need for voters to continue to engage in social distancing practices – practices which are incompatible with standing in long lines to vote. In order to protect New Hampshire's voters, not to mention election officials who staff polling locations, we believe New Hampshire should begin efforts now to develop alternative means for voters to cast their ballot that do not require them to physically go to a polling station, before it is too late. This committee's work (and ultimate recommendations) is an important step in that direction.

We support two broad measures to ensure safety while protecting everyone's right to vote. First, we support absentee ballot measures. Older Granite Staters should not have to risk their lives or their health to exercise their right to vote. Specifically, AARP New Hampshire recommends that New Hampshire take whatever steps are necessary to enable the state to send an absentee ballot to all registered voters in the state. This would be especially useful for those in long-term care centers, medical facilities, or quarantined due to the virus. Second, we encourage safer polling for those who may choose or need to vote in person, and/or in the event that our state should not be willing or able to send absentee ballots to everyone in the state.

I. By Mail/Absentee Ballot Voting

One way to encourage New Hampshire voters to choose to vote by absentee ballot would be to have the state mail all registered voters an absentee ballot – postage paid - without requiring the voter to make an absentee ballot request. This would ensure that the state is prepared no matter what is happening this fall and would avoid the issue of putting poll workers and voters at risk.

According to the National Conference of State Legislatures (NCSL), five states conduct all elections entirely by mail now (Colorado, Hawaii, Oregon, Washington State, and Utah). At least another 21 allow voting to take place by mail in some elections. According to NCSL, there are reports that vote-by-mail elections increase turnout. Sending absentee ballots to all registered voters for this year's elections would require the state to be prepared to print, distribute, collect, and count more absentee ballots than would traditionally be expected in presidential election years, which is why planning to do so should be done immediately. We believe it would also require the state to conduct additional outreach and education (begun months in advance) to ensure that voters know that this is an option, including providing easy-to-access points of entry to request absentee ballots.

II. Safer Polling Places

Even if New Hampshire sends absentee ballots to all registered voters, there would still be a need to maintain polling places for those who need assistance casting a ballot or those who choose to vote in person. Therefore, we would respectfully request the following changes/modifications be made to polling locations to maintain voter health and safety while protecting everyone's right to vote:


Extend early voting to include Saturday and Sundays,
Ensure that poll workers have all needed personal protective equipment (PPE),
Provide anti-bacterial wipes to all sites,
Provide single-use pens/pencils,
Spread out voters as they wait to cast their ballot,
Spread out voting booths to ensure social distancing,
Provide needed sanitation equipment,
Provide drop boxes for completed absentee ballots and/or encourage drive-by voting, and
Publicize these measures through a series of public service announcements (beginning months in advance) to make voters aware of these safety measures and voting options.
These are challenging times for all New Hampshire's residents. As Granite Staters look to our elected officials for leadership, we at AARP look forward to working with you and other officials to ensure that the largest voting bloc in our population - the 50+ voter - can continue to have a safe and secure way to exercise their right to vote during this unprecedented time. There is sound and ample support for these propositions in both the letter and spirit of RSA 656 and 657.

Thank you for your prompt attention to this issue of great importance to our state's voters. If you have questions, please contact me.


Respectfully submitted,

AARP New Hampshire
Todd C. Fahey, J.D.
Its State Director