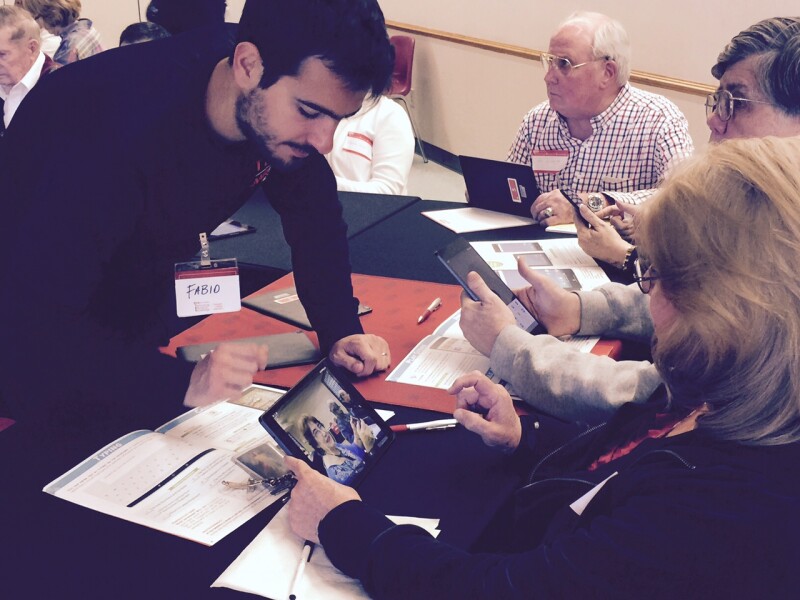 Looks what's coming to Concord on July 21: FREE hands-on workshops for those who want to get the most out of their Android smartphones.

It's all part of the AARP TEK program (Technology, Education, Knowledge) with devices provided for practice and friendly TEK guides available to answer your questions and provide one-on-one help.

Choose from four workshops offered on July 21 at the McAuliffe-Shepard Discovery Center on the New Hampshire Technical Institute campus. Registration is required. For any of the sessions, you can register by calling 1 866 591 8105 or by going online.

Featured technology workshops include:

Intro to Android Smartphones: Beginner Workshop
Saturday, July 21, 2018
Session 1: 10:00 am to 11:30 am
Session 2: 2:30 pm to 4:00 pm
Explore the capabilities of Android smartphones in a comfortable setting with new technology users like you!

Texting – Learn the technique, learn the lingo
Photos – Learn to capture the moment and snap a selfie
Apps – What they are, what they can do for you
Beyond the Basics – Android Smartphones: Intermediate Workshop
Saturday, July 21, 2018
Session 1: 12:00 noon to 1:00 pm
Session 2: 4:30 pm to 5:30 pm
Supercharge your tech skills! If you've mastered the basics and want to elevate your smartphone know-how, this intermediate workshop is for you.

Maps – Never lose your way, this navigation app has you covered
Voice Dictation – A hands-free way to communicate with your device
Photos – Edit your photos and share them with others
All events will be held:
McAuliffe-Shepard Discovery Center
West Edge of NHTI Campus; 2 Institute Drive; Concord, NH 03301
Directions

The world is going mobile. Get ready for what's next. Reserve your seat today by calling 1 866-591- 8105 or going online.

Can't make it in person? Learn more online.