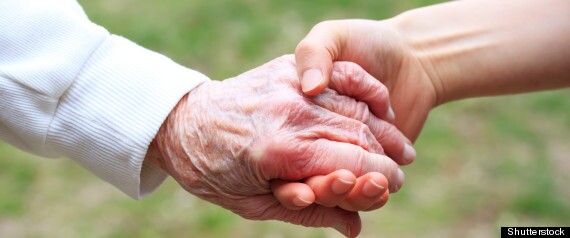 The following information is being reprinted -- with permission -- from New Hampshire Union Leader's Senior News column (July 27, 2015).

Special cafes for people with Alzheimer's disease and other forms of dementia, along with their families, are offered at a variety of sites in New Hampshire. The cafes vary but each offers families a blend of social time and support in safe and relaxed environments.

Bedford: Memory Lane Café at Bedford Hills Center, 30 Colby Court, is offered the fourth Wednesday from 10 to noon. For information or to make a reservation, call Shirley Gordon at 647-6390 or shirlgrdn@yahoo.com.

Concord: The Capital Area Memory Café is the third Wednesday from 2 to 4 pm at Granite Ledges of Concord, 151 Langley Parkway. A collaboration of Concord Hospital, Concord Regional Visiting Nurse Association, Dartmouth-Hitchcock Concord, and Granite Ledges. Call 230-5675 or email Jennifer.Brechtel@crvna.org

Dover: Children's Museum of New Hampshire, 6 Washington Street, has an Alzheimer's Café from 2 to 4 pm the third Thursday. Reservations aren't needed. Café is free but donations accepted. Call Paula Rais, 742-2002 ext. 104 or email paula@childrens-museum.org.

Hanover: The Upper Valley Memory Café is from 10 to noon one Saturday a month at the Howe Library, Mayor Room, 13 South Street. Registration is not necessary. Contact Dartmouth-Hitchcock Aging Resource Center at 653-3460 or AgingCenter@hitchcock.org.

Manchester: Currier Museum of Art, 150 Ash Street, has an Alzheimer's Café from 2 to 4 pm the second Wednesday. Free. No RSVP required. Call senior educator Jane Oneail at 669-6144 ext. 149 or email joneail@currier.org.

Nashua: Nashua Public Library, 2 Court Street, offers a Memory Café in its theatre from 2 to 3:30 pm the third Friday. Free refreshments and activities centered on monthly theme. Sponsored by Home Health and Hospice Care and the Library. Contact Carol Luers Eyman, 589-4610 or carol.eyman@nashualibrary.org or go to www.tinyurl.com/nplevents.

Peterborough: Summerhill Assisted Living and Memory Care Community, 183 Old Dublin Road, hosts a free café in its pub from 2 to 3 pm the first Thursday. Free. Reservations not required, but helpful. Call 924-6238 or go to summerhillal.com.