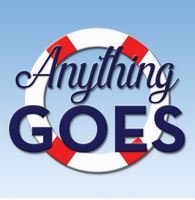 It's ALL ABOARD! for this saucy and splendid production – Anything Goes – and winner of three Tony Awards including Best Musical Revival and Choreography.

Anything Goes comes to town October 20 to November 11 and AARP members and their guests receive a $10 per Adult ticket discount. The discounted performances will be held at The Palace Theatre, 80 Hanover Street in downtown Manchester. Performances will be held at 2:00 pm and 7:30 pm.

The S.S. American is sailing between New York and England with a comically colorful assemblage of passengers. Reno Sweeney is a popular nightclub singer and former evangelist and her pal Billy Crocker is a lovelorn Wall Street broker who has come aboard to try to win the favor of his beloved Hope Harcourt (who is engaged to another passenger, Sir Evelyn Oakleigh). And there's a second-rate conman named Moonface Martin, aka Public Enemy #13. Song, dance and farcical antics ensue as Reno and Moonface try to help Billy win the love of his life.

AARP members and their guests can purchase discounted Adult tickets online or by calling 603 668 5588. Tickets can also be purchased at the box office. To receive the $10 per Adult ticket discount, use the code ACTIVE.

Don't miss this musical that introduced such songs as Anything Goes, You're the Top, and I Get a Kick Out of You.