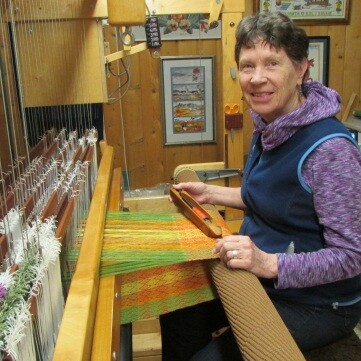 The Millyard Museum is having a weaving demonstration on Saturday, July 25. And AARP members get an additional $3 off general admission! This is your chance to learn about the historic craft of weaving.
It all starts with a detailed demonstration by juried weaver Ruth Ward from the League of NH Craftsmen. She will demonstrate the steps to prepare a loom, like winding the warp, getting it on the back beam, threading the heddles, and putting the yarn in the reed. Then, visitors will take turns weaving for themselves, getting a feel for what it is all about!
Where
Millyard Museum
200 Bedford St #103
Manchester, NH
When
Saturday, July 25, 2015
Museum hours: 10:00 am to 4:00 pm
Demonstration: 10:30 am to 12:30 pm
This weaving demonstration is included with regular admission to the Millyard Museum on July 25, 2015. You won't want to miss is!