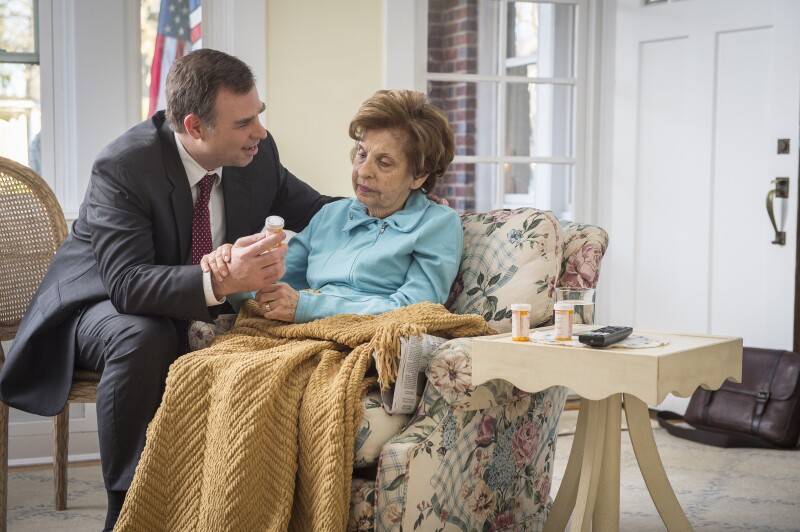 Thanks to the hard work of AARP New Hampshire and others, the state legislature passed – and Governor Maggie Hassan signed – a bill to better support New Hampshire's 173,000 family caregivers. Every day, these Granite Staters help their older parents, spouses and other loved ones remain in their homes, where they want to be.

The CARE Act – which became law on January 1 – is a commonsense solution to support family caregivers when their loved ones go into the hospital and as they transition. Because of The CARE Act – The Caregiver Advise, Record, Enable Act – family caregivers will be:

Recognized when their loved ones go to the hospital;
Informed when their loved ones will be discharged from the hospital; and
Given the instructions they need to perform any medical tasks – like wound care, giving injections or complicated medication management – when their loved ones return home from the hospital
In New Hampshire, family caregivers provide an estimated $2.3 billion in unpaid care annually. This helps eliminate the need for more expensive nursing home care and unnecessary hospital admissions.

Why did New Hampshire need The CARE Act?

Most care recipients (69%) did not have a home visit by a health care professional after discharge from the hospital.
Almost half (46%) of family caregivers perform medical or nursing tasks for their loved ones with multiple chronic physical and chronic conditions.
Three out of four (78%) who provide these medical or nursing tasks manage medications, including administering intravenous fluids and injections.
Most family caregivers report that they received little or no training to perform these tasks.
AARP New Hampshire fought for The CARE Act because supporting family caregivers is a top priority for all of us. Thanks again to Governor Hassan for signing The CARE Act into law and for helping family caregivers take care of their loved ones.

Other caregiving resources:

AARP Caregiving Resources

ServiceLink Aging and Disability Resource Center. 1 866 634 9412

The Alzheimer's Association. 1 800 272 3900

National Family Caregiver's Association. 1 800 896 3650

Family Caregiver Alliance. 1 800 445 8106