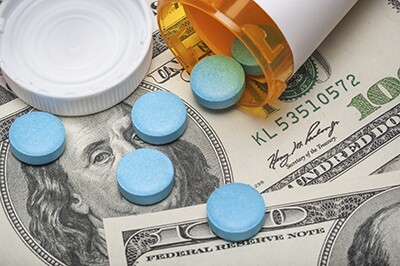 Congress did a good thing earlier this year when it passed a law that helps millions of seniors save money on prescription drugs. But now lobbyists for big drug companies are working overtime to persuade lawmakers to renege on the deal.

This would be a terrible blow to seniors. Tens of millions of them rely on the Medicare Part D prescription drug benefit to help them pay for life-saving medicines. On average, people with Medicare Part D take 4.5 prescriptions every month -- and an increasing number of them have to decide between putting food on the table or filling prescriptions.

Consider this: AARP's Public Policy Institute found that the average retail price for just one prescription drug widely used by older adults was nearly $13,000 in 2015, more than three times what it cost in 2006.

The new law will require drug manufacturers to provide a bigger discount on their brand name drugs for the Medicare beneficiaries who are in the Part D donut hole. It's estimated that this critical reform will save seniors $6.7 billion between 2020 and 2027.

But even before this important change to Medicare Part D kicks in, big drug companies are trying to get it reversed. They're spending millions on advertising and lobbying Congress. What a waste: Those millions could be devoted to developing drugs to treat diseases such as Alzheimer's and Parkinson's.

It's ironic. Members of Congress have been talking a lot lately about how they understand that Americans pay the highest drug prices in the world. They say they want to do something about it. But just as some progress is made, some are ready to side with the drug lobby rather than their own constituents.

In fact, 205 members of the House of Representatives – 155 Republicans and 50 Democrats – have signed letters to congressional leaders urging them to revisit this important prescription drug reform and go back to status quo. New Hampshire Representatives Carol Shea-Porter and Annie McLane Kuster are among those who signed one of these letters.

AARP New Hampshire's 230,000 members are not going to sit by and let this happen.

On behalf of our members in New Hampshire and all across the country, we call upon our Representatives to continue to stand by the law Congress passed and make good on their promises to seniors to lower prescription drug costs.