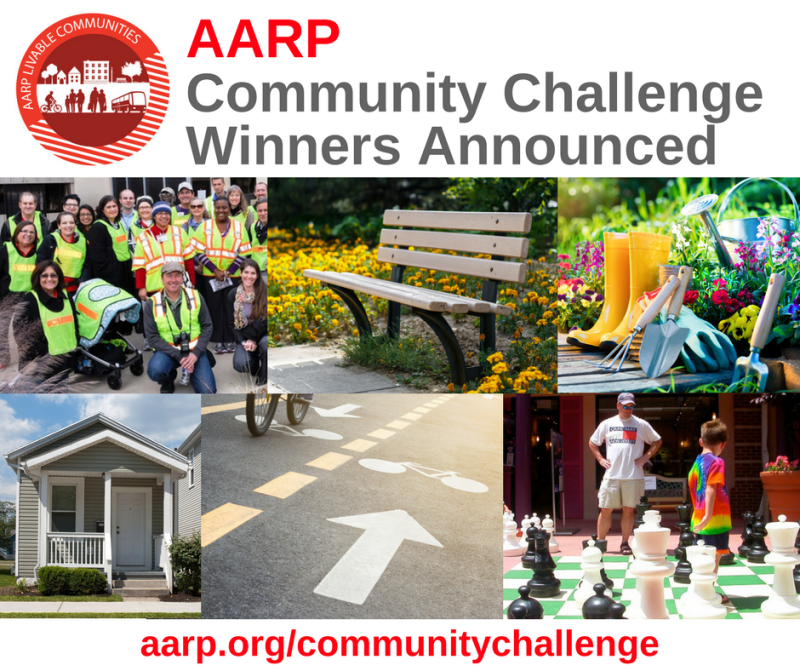 AARP New Hampshire announces its winner for the first-ever AARP Community Challenge, aiming to create change and improve quality of life at the community level. The winner in New Hampshire is the Mount Washington Valley Housing Coalition in Conway. Each project was partially or fully funded through the AARP Community Challenge grant and is set to be completed by November 1, 2017.

"Great communities require careful planning and time, but quick action projects such as the one in Conway can give community leaders the motivation and momentum to create greater change," said AARP New Hampshire State Director Todd Fahey.

The Mount Washington Valley Housing Coalition will partner with the Gibson Center for Senior Services and the Carroll County Coalition for Public Health to educate homeowners about Accessory Dwelling Units (ADUs) through an "Accessorize the Valley" campaign.

An Accessory Dwelling Unit is a small, independent housing unit located within a single-family home. It may be a studio apartment built above a garage or an in-law suite added on as a wing on a house. New Hampshire's ADU law was signed by Governor Hassan in March of 2016 and went into effect in June, 2017.

"There is a growing need for more diverse, affordable housing opportunities for the citizens of New Hampshire," added Fahey. "ADUs provide many societal benefits. Older adults may no longer need a big house, but want to remain in their community and maybe even generate extra income. Adult children may wish to give care and support to their parents in a semi-independent living arrangement. And many elderly and disabled citizens are in need of independent living spaces for caregivers."

All of the winning projects in the AARP Community Challenge will deliver on one of the following:

Improve social connections through the built environment benefiting people of all ages and abilities in the community.
Expand opportunities for all residents, such as job, volunteer and educational/training opportunities.
Drive inclusive community engagement and interaction across a diverse population.
For a complete list of the winners and projects, visit aarp.org/CommunityChallenge.