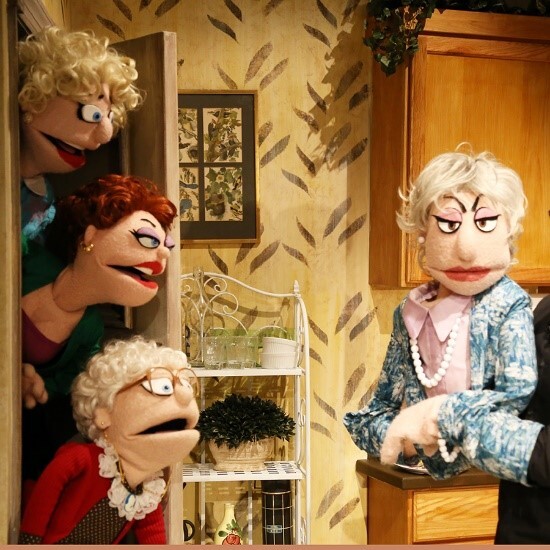 "That Golden Girls Show!" is one of Off Broadway's biggest smash hits that parodies classic Golden Girls moments with puppets! Get set for an evening of cheesecake, laughter, jazzercise, shoulder pads, sex, and the elegant art of the quick-witted put down.

AARP members and their guests receive a $5 per adult ticket discount for "That Golden Girls Show!" playing November 20 at The Capitol Center for the Arts, 44 South Main Street, in Concord. Performance is 8 pm.

From Sophia's get-rich-quick schemes, to Rose's tales from St. Olaf, Blanche's insatiable hunt for men and the Fountain of Youth, to Dorothy's daily struggle to make sense of her life, manage her roommates and, all the while fending off a certain pesky ex-husband once and for all.

Devoted fans will fondly remember our four girls from Miami, and for the first-timers, this will be a joyful introduction to the brilliance of that television series.

AARP members and their guests can purchase tickets online at www.ccanh.com, in person at the box office, or by calling 603.225.1111. To receive the $5 per adult ticket discount, use the code SOPHIA.

Gather up your friends for a hilarious night out!

To learn more about AARP and all of the great offers for our members, visit aarp.org/nh.