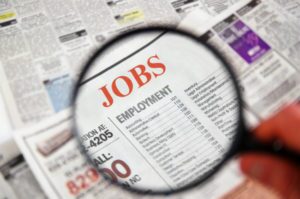 AARP New Hampshire, in collaboration with New Hampshire Department of Employment Security and New Hampshire Department of Business & Economic Affairs, is hosting its first-ever Experienced Worker Job Fair!

Workers 50+ bring a high-level of engagement, stability, productivity and experience to the workplace. What's more, they're a critical component of a multi-generational workforce. And businesses continue to need qualified workers to stay competitive.

So, AARP and our partner organizations are bringing together employers and seasoned employees at an upcoming job fair:

Experienced Workers Job Fair
Friday, November 9, 2018
10:00 am to 2:00 pm
St. George Greek Orthodox Cathedral
650 Hanover Street; Manchester, NH 03104
Directions
Registration *

Other information relevant to the job fair – such as a list of employers and open positions, what to bring, what to wear, and how to prepare – can be accessed at the NHES web site. While the focus of this job fair is the 50+ experienced worker, all jobs fairs involving NHES are free and open to the public.

*There will also be an on-site sign-in to enter the job fair.