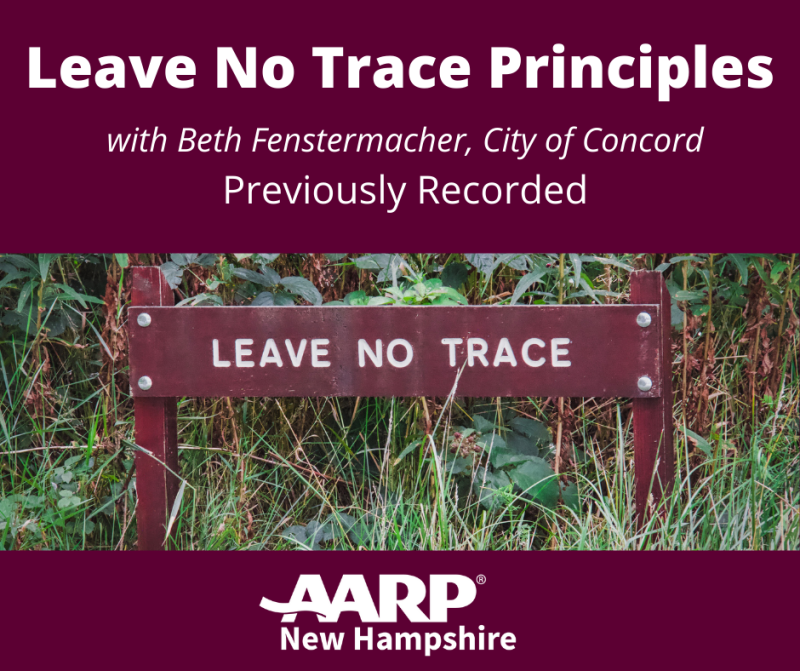 This AARP event originally aired April 22, 2021. If you missed it, please click on the recording below:

Leave No Trace Principles
Every individual plays an important role in protecting our local, state and national parks and trails. With warmer weather on the way and as we enjoy time outdoors, it's important to be mindful of the effects our actions may have on plants, animals, other people, and even whole ecosystems.

This was presented by Beth Fenstermacher, City of Concord Assistant City Planner, on the Leave No Trace Principles so attendees could learn how they could help minimize human impacts. These principles were established by the Leave No Trace Center for Outdoor Ethics, and are based on and informed by scientific research in the fields of recreation ecology and human dimensions of natural resources.