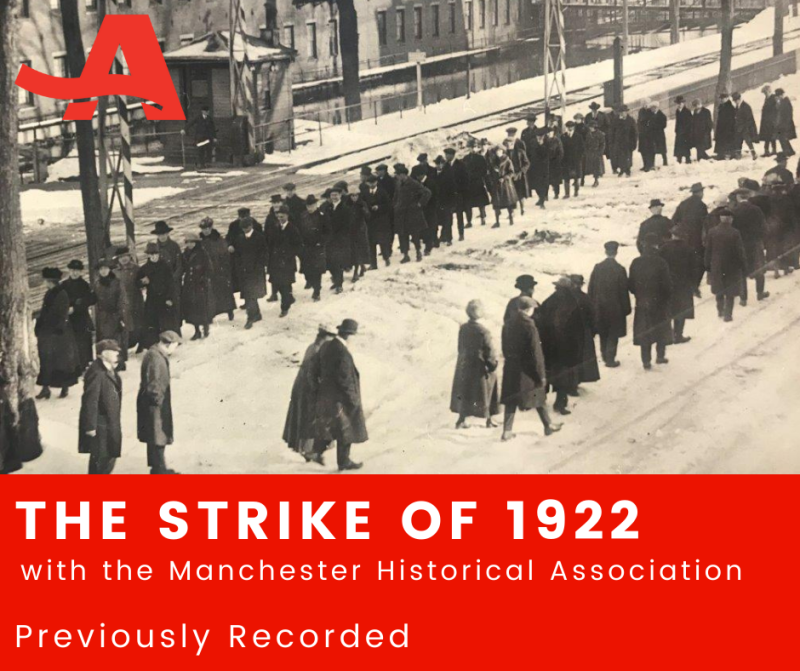 We stepped back in time with the Manchester Historical Association for this enlightening presentation. Learn more about how the "Strikeless City" lost its nickname and how it changed Manchester forever.

You can watch it now:

For nearly a century, Manchester was renowned among New England mill towns as the "Strikeless City." That all changed in 1922 when the Amoskeag Manufacturing Company – faced with economic hardship due to price wars with cheaper southern textile producers – cut wages and increased working hours for its employees. The vote to go on strike was overwhelmingly approved by workers and the subsequent nine-month work stoppage changed the city of Manchester forever.