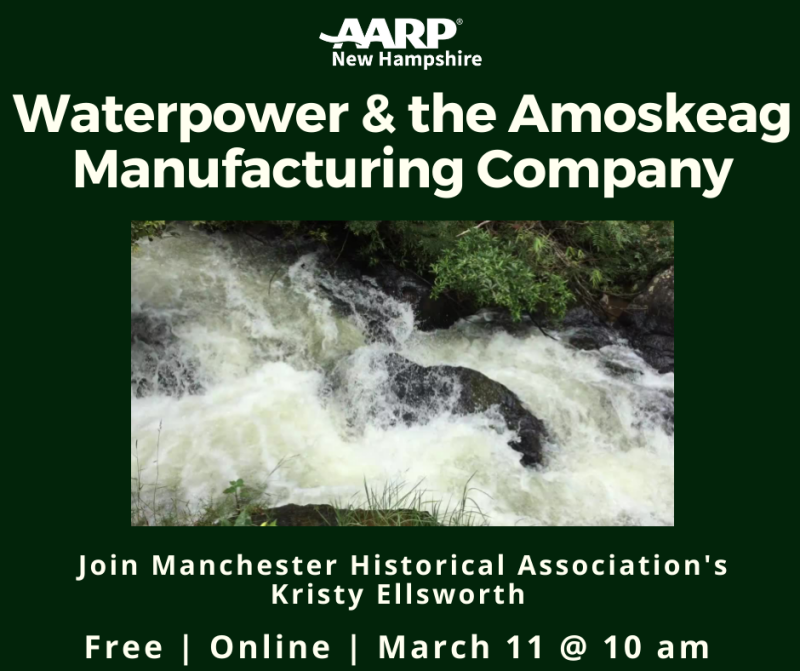 This presentation was broadcast live on March 11. You can watch the recording now:
Manchester Historical Association: Waterpower and the AMC
Did you know that Manchester set the stage for the Industrial Revolution in America? Powered by the impressive Amoskeag Falls, the textile industry boomed right here on the banks of the mighty Merrimack. Join AARP NH and Manchester Historic Association's Museum Educator, Kristy Ellsworth, for a free virtual presentation, "Waterpower and the AMC".

During this broadcast, we discovered how the sheer force of the river powered all the textile industry at the Amoskeag Manufacturing Company but also caused their untimely demise.