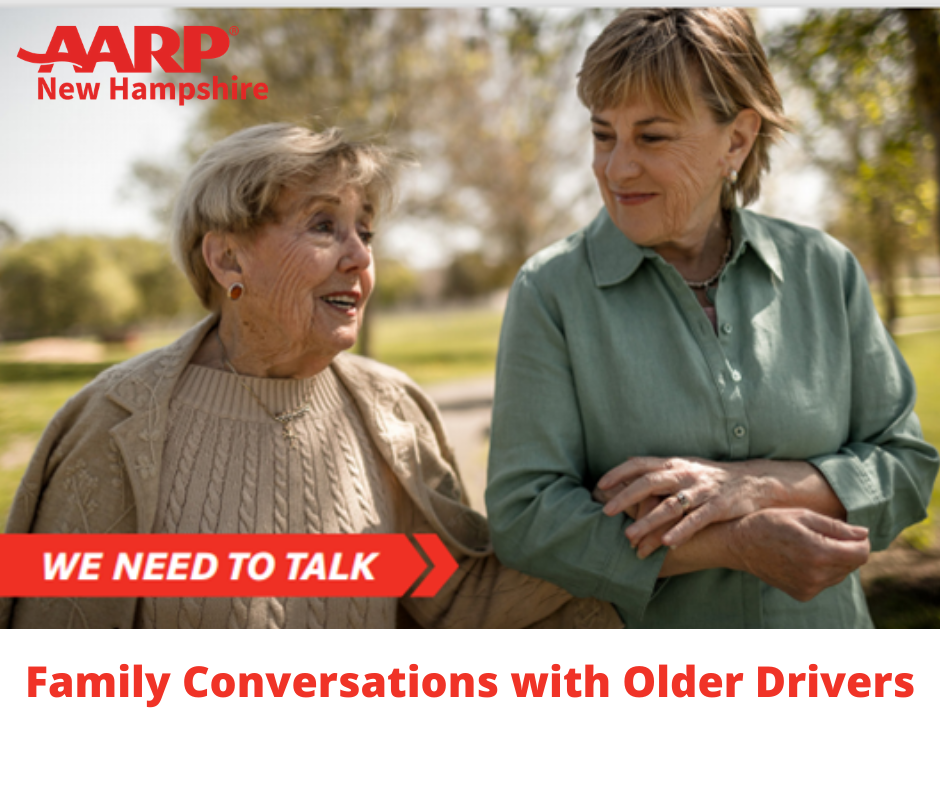 Family conversations with older drivers can be tough. Get help finding the right words from the We Need to Talk free webinar that was originally presented in February.

If you missed it, you can watch it here:
We Need to Talk Presentation
Sponsored by AARP Driver Safety, this one hour webinar guides families in determining when it's time for their loved ones to hang up the keys. While knowing when the time is right can be hard, surveys show that more than half of older drivers whose family asked them to retire from driving said they listened to and followed the suggestions of others.

Invaluable Advice

The webinar offers practical tips and advice on three main topics:

1. The Meaning of Driving – Find out what driving means to older adults and the emotions they may face when having to give it up.

2. Observing Driving Skills – Learn to observe your loved one's driving skills objectively and talk about alternatives to driving.

3. Planning Conversations – Discover how to have "the talk" while encouraging independence. It's a difficult conversation to initiate, but with the right tools, you can really make a difference in the life of an older driver.

This webinar was led by Charlie Zoeller who is a long-time AARP member and volunteer with AARP NH. He joined the AARP Driver Safety Program as a We Need To Talk program facilitator in 2015. He retired from a career in elder care, specializing in Alzheimer's, serving in administrative and program leadership in residential care and nursing homes. He also worked as the NH Associate Program Director for the Alzheimer's Association, as a Support Group leader and in private geriatric care management.