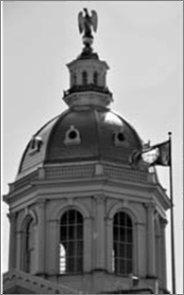 Thanks to the hard work of AARP New Hampshire and others, the state legislature passed – and Governor Maggie Hassan signed – two bills to better support New Hampshire's 173,000 family caregivers. Every day, these Granite Staters help their older parents, spouses and other loved ones remain in their homes, where they want to be.

The CARE Act – which becomes law on January 1, 2016 – is a commonsense solution to support family caregivers when their loved ones go into the hospital and as they transition.

Because of lead sponsors Senator Nancy Stiles and Representative Susan Emerson – as well as Governor Hassan – family caregivers will be:

Recognized when their loved ones go to the hospital;
Informed when their loved ones will be discharged from the hospital; and
Given the instructions they need to perform any medical tasks – like wound care, giving injections, or complicated medicated management – when their loved ones return home from the hospital.


In New Hampshire, our family caregivers provide an estimated $2.3 billion in unpaid care annually. This helps to eliminate the need for more expensive nursing home care and unnecessary hospital admissions.

Also passed into law this legislative session is the Uniform Adult Guardianship and Protective Proceedings Jurisdictions Act (UAGPPJA), a law to support family caregivers as they care for their parents, spouses or other loved ones across state lines.

UAGPPJA simply

Outlines a set of rules for transferring guardianship from one state to another;

Allows states to recognize and register guardianship orders from other states;

Creates a clear process for determining jurisdiction by designating the "home state;" and

Protects elders by giving the court information and authority to act on abuse and exploitation.

Thanks to the New Hampshire legislature and Governor Maggie Hassan, UAGPPJA makes caregiving across state lines a little easier!

Help thank Governor Hassan and New Hampshire's state legislators for supporting family caregivers.

So, if you're a family caregiver, you're not alone. To find tools and supports – as well as ways to connect with other caregivers – visit the AARP Caregiving Resource Center.