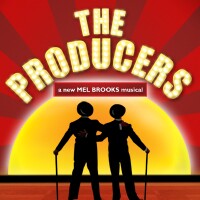 The Palace Theatre is offering AARP members a $10 discount on admission to The Producers on Thursday, March 27. The performance starts at 7:30 pm at The Palace Theatre at 72 Hanover Street in downtown Manchester with a pre-show reception at 6:30.

Winner of a record-breaking 12 Tony Awards, Mel Brooks' adaptation of his 1968 film The Producers features fading producer Max Bialystock, who convinces accountant Leo Bloom to partner with him in producing Springtime for Hitler, a guaranteed flop, and then runs off with the money they've raised from wealthy widows. The production follows these scoundrels as their ill intentions turn into a raging success, leading them to even more drastic actions and undesired outcomes.

AARP members can purchase tickets by visiting www.palacetheatre.org or calling 603-668-5588. Tickets may also be purchased at The Palace Theatre box office. To receive the discount, use the code "ACTIVE."

Join AARP at 6:30 pm for a pre-show reception and a chance to meet staff, volunteers and other AARP members.

To find out about more events and activities in Greater Manchester, visit AARP New Hampshire on-line at www.aarp.org/nh, www.facebook.com/aarpnh or www.twitter.com/aarpnh. To receive electronic newsletters based on specific interests – such as health, fitness and discounts – visit www.aarp.org/yes2emailNH.