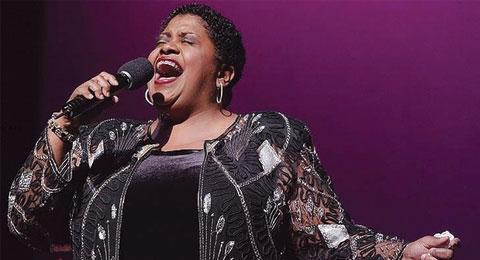 The Capitol Center for the Arts is offering AARP members a $5 discount to " A Moment in Time," a Tribute to Ella Fitzgerald. The performance starts at 4:00 pm on Sunday, March 9 at 44 South Main Street in Concord.

"A Moment in Time" features Carmen Bradford, one of the greatest jazz vocalists alive today. This celebrated vocalist joins the Capital Jazz Orchestra as they pay tribute to the first lady of song, Ms. Ella Fitzgerald. For over 60 years, Ella set the standard for vocalists of all genres and has been influential to singers such as Frank Sinatra, Lena Horne and Michael Buble.

AARP members can purchase tickets by visiting www.ccanh.com or calling 603 225 1111. Plus, you can stop by the box office and purchase tickets in person. To receive the discount, use the code "Ella." (Sorry, discount does not apply to Gold Circle seats.)

Join AARP one hour prior to the show for refreshments and a chance to meet staff, volunteers and other AARP members.

To find out about more AARP events and activities, visit AARP New Hampshire on-line at www.aarp.org/nh, www.facebook.com/aarpnh or www.twitter.com/aarpnh. To receive electronic newsletters based on specific interests – such as health, fitness and discounts – visit www.aarp.org/yes2emailNH.