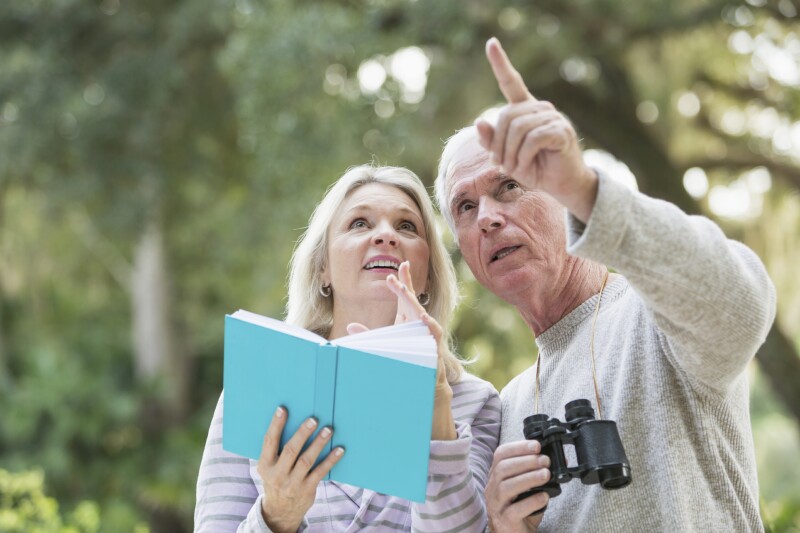 It's almost time to put winter behind us and shift gears to spring and summer activities! AARP is offering four activities in collaboration with the Massabesic Audubon Center from April through June.
Whether you are celebrating Earth Day, listening to songbirds, relaxing to music, or learning about pollinator plants, you won't want to miss the fun!
The line-up of events and RSVP information follows:
Earth Day Festival: Bee Empowered
Saturday, April 14. 10:00 am to 3:00 pm
Drop in fee: $7 for one individual, $20 for a family

Celebrate the earth with a focus on how you can help our native pollinators. Watch us release a rehabilitated raptor back to the wild, see and touch a variety of incredible live caterpillars, or join us for a naturalist-led nature walk. Learn how to monitor climate change by setting up a phenology plot in your own yard. There'll also be live animals, games, crafts, live music and marshmallow roasting at our campfire. This is definitely a good grandparent/grandchild event!
Birds and Bagels
Saturday, May 5. 9:00 am to 11:00 am
Cost for AARP member and one guest: $10/person
Cost for AARP member and their family: $20/family
Reservations are required by calling 603 668 2045

Spring is the best time of year to see and hear songbirds and other native or migratory birds in the height of the nesting and mating season. Join Kelly Dwyer on a fun and informative walk to see and hear birds. Bagel snack bags will be provided to be enjoyed at a stop along the trail. Moderate walking on good footing trails.
Singing with Care
Friday, May 11. 2:00 pm to 3:15 pm
Suggested donation: $5/person
Registrations required by calling 603 668 2045

Do you enjoy singing? Are you a care provider? Does Mom need a pre-Mother's Day treat? Come out for an uplifting concert by the Voluntaires from Elliot Hospital. The group will delight you with songs you know and can sing along to. Pack the car and spend the afternoon. Enjoy a leisurely stroll through the gardens after the show. Refreshments provided.
Plants with a Purpose
Thursday, June 21. 5:30 pm to 7:30 pm
Cost for AARP member and one guest: $10/person
Cost for AARP member and their family: $20/family
Registrations required by calling 603 668 2045

Celebrate the longest day by learning about gardening with plants that provide habitat to one of our most valuable little members of the community – the pollinators. Find out which plants are loved by native bees, butterflies, moths, birds, bats and beetles and other insects. No matter if you have a garden or only room for one pot, be sure to make it count by choosing plans that contribute to the habitat of our friends. You'll also take home a pollinator plant to get you started.
All events take place at the Massabesic Audubon Center.