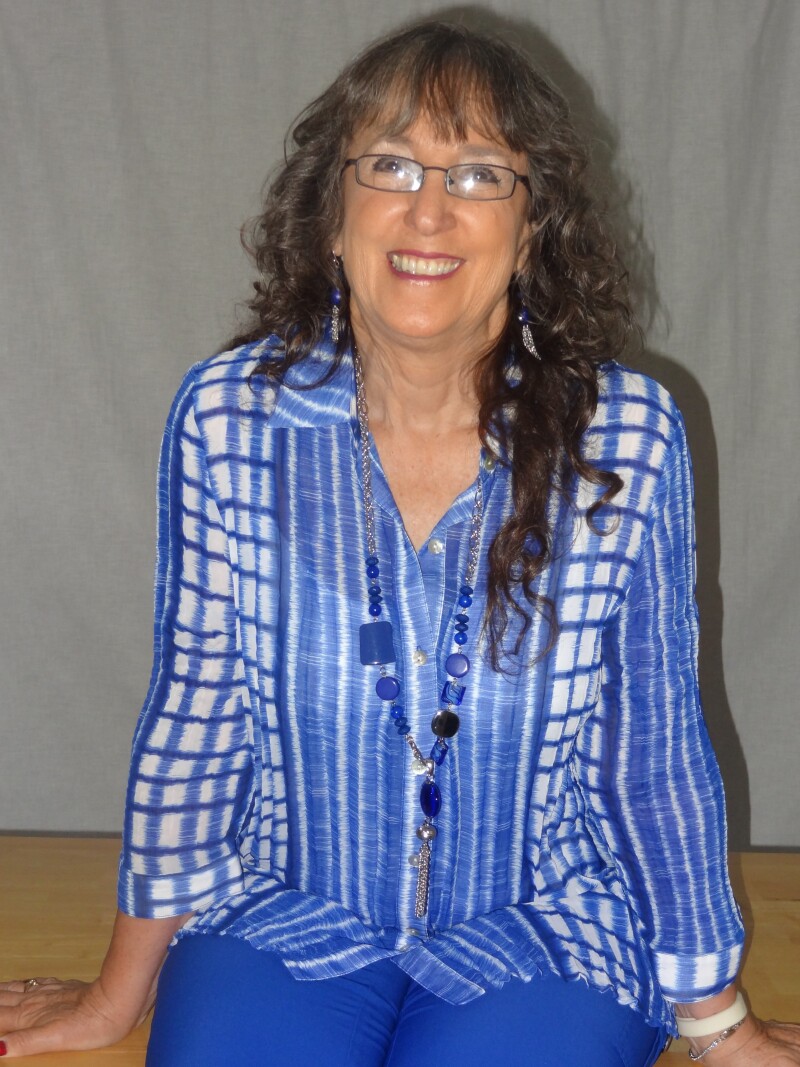 I waited in Panera Bread, readying myself to interview the 2016 AARP New Hampshire Andrus Award for Community Service recipient. The Andrus Award is AARP's most prestigious award, recognizing an individual 50 years or older who has made an impact on their community through volunteerism and inspired others to do the same. With that prestige in mind, I admit I was nervous.
And then Claire Bloom walked through the door, and my nervousness seemingly walked out.
Everything about Claire Bloom will put you at ease and make you feel warm. I felt like I was meeting my mother for breakfast! As we waited in line, she immediately began talking about her family and plans to move to Florida in the near future. When we reached the register, she quietly said in that almost scolding tone only mothers can perfect, "Get food."
Indeed, Claire has dedicated the last several years to ensuring that people are fed, specifically elementary aged children, so they have the proper fuel to develop and learn in school. In 2010, at the age of 64, she founded End 68 Hours of Hunger, a completely volunteer run non-profit dedicated to combatting the 68 hours of hunger some American students experience between the free lunch they receive in school on Friday and the free breakfast they received in school on Monday. Claire began the project with just one chapter in our very own Dover, New Hampshire. But in just a few short years, her efforts have expanded to 39 chapters in 7 states, feeding over 2,000 students every week.
However, this wasn't always her mission. After retiring from the Navy in 1998, Claire began a teaching career through internet based education. Unlike the vast higher education available today, Claire organized a class structure based entirely on email, offering students certificates in integrated resource management. For these students, the convenience of this home-based education was unprecedented.
Then, life shifted. In 2001, Claire's youngest son announced that he was leaving for a job in England – and taking Claire's grandchildren with him. She explains, "My husband and I sort of looked at each other and said, 'You're taking our grandchildren away to England for two years? I don't think so!' So, we sold our house and we went to England for two years." This adventurous spirit suited Claire well throughout her time overseas since she traveled without a work visa. "You know what? I decided I liked not working! Not working was not such a bad deal."
Eventually, however, Claire and family moved back home to the United States, where a brand new adventure would soon begin. In 2010, Claire attended a book club through her church. While reading a book set in an impoverished area in New England, another attendee, a teacher in Dover, explained that she knew students who had nothing to eat from the time they left school on Friday until they returned on Monday.
Claire was bewildered. "How can there be hungry kids in Dover? There are 30,000 people and everyone looks like they're doing just fine." And it suddenly hit her:
"I realized right then that we're talking about a problem that's invisible. People can't see hungry kids."
She soon learned that there are 16 million hungry children in the United States, and 44,000 of them are in New Hampshire alone. Claire approached the Dover school system and offered to make monetary donations to help feed these kids. The school, however, explained that what they needed was for someone to create a program to package food for the kids that would be handed out on Friday as they headed home for the weekend. "And I thought, 'Well, I can do that. I've got all this Navy training teaching me how to do everything that I need to do. I've got, you know… some sense. I've got some skills, some abilities. I've got some money and I've got some time, because I'm now retired.'"
So… she went out and did it. She and her husband named the project, started a website, started an email account, applied for a 501( C )(3). By the time the 501 ( C )(3) came through in May of 2011, it was too late in the school year to launch the program. So, Claire spent that summer planning. She received free storage units for food, free shelving, monetary donations, a bank account, and found some volunteers. "The support was unbelievable."
In the first week of October, they handed out the first 19 bags of food to three different schools. One month later, Claire presented to the Kittery, Maine Rotary club, where some attendees were interested in starting something similar. Claire said, "Well, call yourselves 'End 68 Hours of Hunger Kittery, come under my 501 ( c )(3) and go do what I did!"
So… they went out and did it. And this pattern continued. Six years, one adventurous woman, and a two minute segment on NBC Nightly News later, Claire Bloom has expanded End 68 Hours of Hunger to 39 chapters feeding 2,000 children in 7 states across the country, including California, Ohio, and Florida. And it's only growing larger.
The most amazing part? End 68 Hours of Hunger is still 100% volunteer run with no overhead costs. Claire ensures that the programs utilize donated land, donated facilities, donated food, and donated money, which is only ever used to buy food, bags and backpacks for transport, and shelving and bins for storage.
At this point in our conversation, I am beyond amazed by Claire Bloom. I can't begin to fathom how much we could all learn from her. Truly, I wish I could write a book about this unbelievable journey she's been on, but wait – she already has! During a fundraising webinar, it was suggested that she write down the history of the organization and keep a record of how it came to be. Claire began writing, "and lo and behold, next thing you know, I've got a book."
I'd love to leave readers with an inspiring thought of my own, but I believe Claire best summed up what we can all take away from her story:
I feel like, I know why God put me on this Earth. This was so… everything that's happened up until now was to teach me everything I needed to know so that I could do what it is that I'm doing today. Only because I had the time, I was retired. That's what AARP is all about, right? Part of it is helping people not only function and do well in their life, but also to find meaningful things to do. I am an example of a person who found a meaningful thing to do and just… went out and did it.
And that's the story of how one woman, Claire Bloom, the recipient of the 2016 Andrus Award for Community Service, started a small project in Dover, New Hampshire that is quickly turning into a nation-wide movement. She just went out and did it.
If you'd like to learn more about End 68 Hours of Hunger, click here for more information.