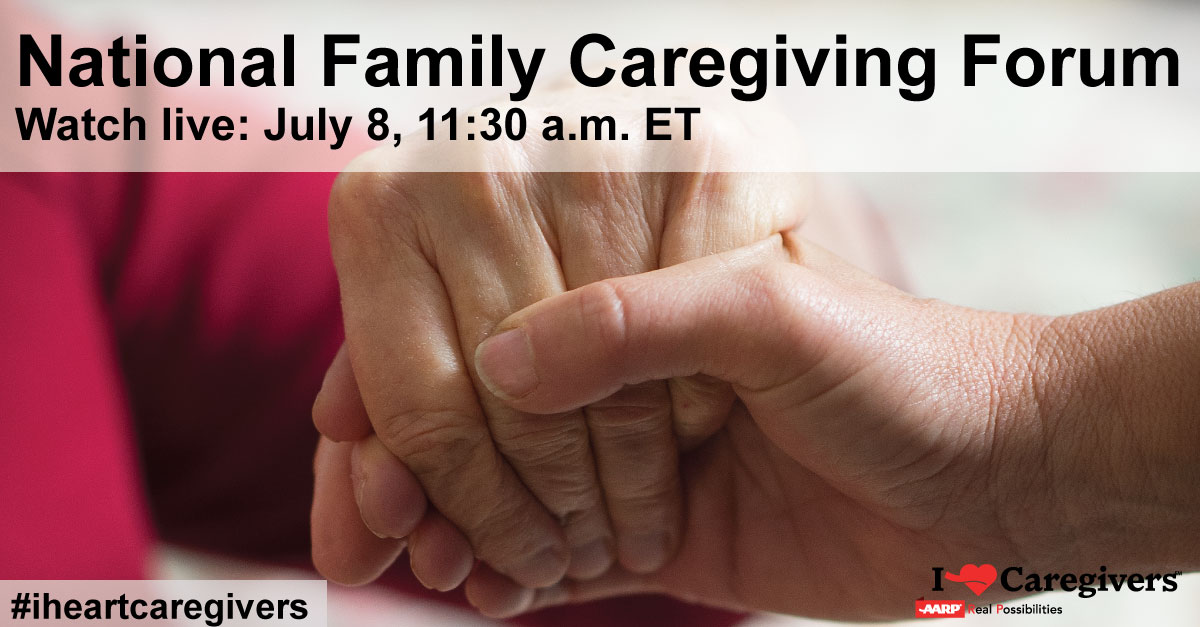 Legislators, leaders from the public and private sector, and advocates will convene at a National Forum on Family Caregiving to elevate the conversation about this pressing issue of national importance that can no longer be ignored.

Panelists – including New Hampshire Senator Kelly Ayotte – will discuss policies and strategies that can help support the approximately 40 million Americans providing care for their older parents, spouses and other loved ones each day. Including the nearly 268,000 family caregivers in the Granite State alone!

Watch here starting at 11:30 am on Wednesday, July 8 to see:

Welcome by AARP CEO Jo Ann Jenkins

Conversations with Assisting Caregivers Today (ACT) Caucus Co-Chairs
Moderator: Michelle Singletary, Personal Financial Columnist, The Washington Post
Senator Kelly Ayotte (R-NH)
Senator Michael Bennett (D-CO)
Representative Michelle Lujan Grisham (D-NM)

Perspectives on Family Caregiving: Opportunities and Innovations
Moderator: AARP Executive Vice President Nancy LeaMond
Erika Ross, Bank of America
Patricia O'Keefe, Morristown Medical Center/Atlantic Health Systems
Marty Ford, The Arc
John Hopper, Ziegler Link-Age Venture
Jen Mishory, Young Invincibles
Sherwin Sheik, CareLinx

Remarks on Family Caregivers
Senator Susan Collins (R-ME)
Representative Kathy Castor (D-FL)
Representative Diane Black (R-TN): ACT Caucus Co-Chair
Senator Tammy Baldwin (D-WI)

Tune in starting at 11:30 on Wednesday, July 8 and hear leaders explore individual, business, market, technology and government solutions that will support family caregivers, the silent army of unsung heroes!