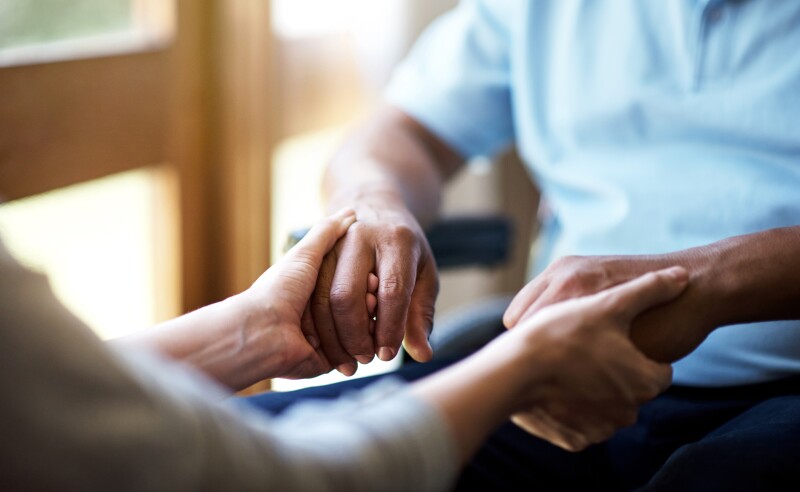 New report highlights policies and practices to better support family caregivers while addressing challenges that remain.
In New Hampshire approximately 177,000 family caregivers provided an estimated 148 million hours of care — worth a staggering $2.3 billion — to their parents, spouses, partners, and friends in 2017, according to state data available in the latest report of AARP's Valuing the Invaluable series. The complexity of family caregiving increases as medical and nursing tasks continue to enter the home, and family demographics change amidst an aging population.
Family caregiving for relatives or close friends with chronic, disabling, or serious health problems so they can remain in their home is nearly universal today. In 2017, about 177,000 family caregivers in New Hampshire helped another adult loved one carry out daily activities (such as bathing or dressing, preparing meals, administering medications, driving to doctor visits, and paying bills).
"We need to do more to help the 177,000 caregivers in our state," said AARP New Hampshire Associate State Director Doug McNutt. "AARP has been doing just that. We fought for The Caregiver Advise, Record, Enable (CARE) Act, which had bipartisan support. The Care Act supports family caregivers when a loved one goes into the hospital and as they transition home."
"AARP was also instrumental in the passage of the Uniform Power of Attorney Act that helps family caregivers navigate financial challenges by making sure these laws are consistent and honored from state to state," continued McNutt.
In 2020, AARP will continue to fight for commonsense solutions to give family caregivers more support, help at home, training and more. Those solutions include:

Home and Community Based Care: Continue to protect against decreases in the number of older adults who have access to state-funded services at home, like home care and adult day care.
Respite Care: Support services that allow family caregivers to take a hard-earned break.
Family Caregivers in the Future
As Americans live longer and have fewer children, fewer family members will be available for older adults to rely on for everyday help. The pool of potential family caregivers is shrinking as the population ages, from a high of 7 potential caregivers for every adult over 80 in 2010, plummeting to 4 potential caregivers in 2030.
Today's family caregivers come from every age, racial and socioeconomic group. Nearly 1 in 4 is a millennial, 40% are men and 40% represent multi-cultural communities.
Impact of Caregiving on Jobs, Money, and Health
Family caregivers report that the stress of caregiving affects their physical and emotional health, finances, and their jobs.

The majority of family caregivers (60%) work at a paying job in addition to their caregiving responsibilities.
Estimated economic cost of forgone earnings by family caregivers in 2013 was $67 billion. That figure could double by 2050.
Family caregivers spend, on average, nearly $7,000 on caregiving expenses.
"The care families provide is invaluable for those receiving it and is a precious resource for communities and cities in the Granite State wrestling with the new realities of an aging population," concluded McNutt. "Policy makers must protect this precious resource as the growing demands of care becomes unsustainable for families to manage alone."
The full report found at www.aarp.org/valuing includes national figures, trends in family caregiving, and policy recommendations.
Resources and information on family caregiving, including AARP's Prepare to Care Guides, are available at www.aarp.org/caregiving.