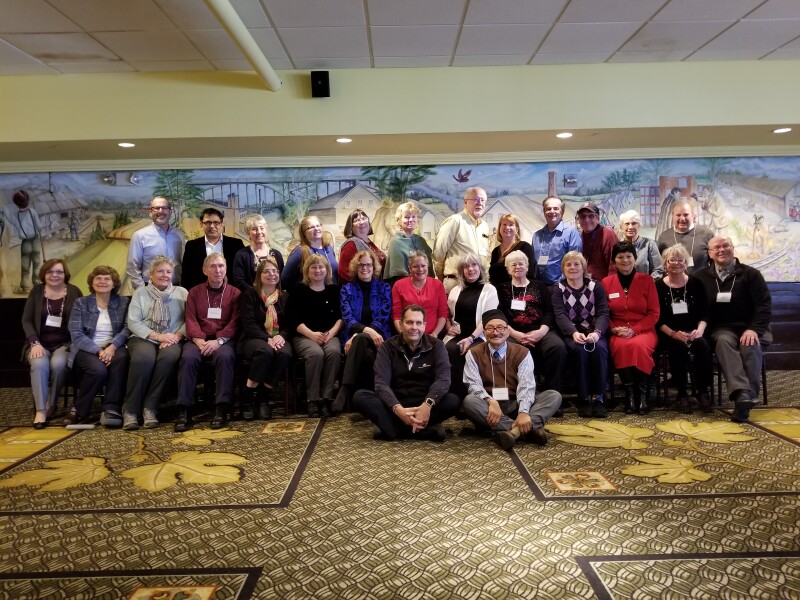 Twenty-eight activists have been chosen as members of New Hampshire Senior Leadership, a collaboration among AARP New Hampshire, Center on Aging and Community Living at UNH, and Dartmouth Centers for Health and Aging. Now in its seventh year, the program is designed to build a state-wide corps of volunteers interested in advocating for people as they age.

"New Hampshire is aging and with an increasingly older population come individual and community needs such as retirement security, long-term care, caregiving, transportation, housing and health care," said AARP New Hampshire Associate State Director for Advocacy Doug McNutt. "Many of these issues will guide the state's legislative agenda for years to come."

The following participants will receive eight months of training on a wide variety of topics such as the history of aging and aging services, creating livable communities for aging populations, the legislative process, and community engagement.

Tikam Acharya, Manchester
Iris Altilio, Pembroke
Annie Bresnahan, Atkinson
Robert Charest, Epsom
Donna Davey, Concord
Nancy Dorner, Bristol
Larry Flint, Newport
Jim Isaak, Bedford
Puspa Man Joshi, Nashua
Timothy Keene, Epsom
Cheryl Kimball, Wolfeboro
Stephanie Krenn, Concord
Linda Minsinger, New London
Sharon Monroe, Concord
Richard Moore, Chichester
Leonard Morrill, Manchester
Judith Nicholson, Merrimack
Barbara Robinson, Ellsworth
Bill Schwartz, Nashua
Karen Shea, Manchester
David Stafford, Littleton
Pamela Stohrer, Hillsborough
Johane Telgener, Concord
Joanne Trainor, Windham
Karen Ulmer Dorsch, Sanbornton
Patricia Wallace, Concord
Barbara Walsh, Concord
Marilyn Watson, Pembroke
"Upon completion of the program, these advocates for aging issues will represent a strong, cohesive voice for the residents of New Hampshire," added McNutt. "AARP New Hampshire and our partners will continue to offer this program to amplify the voices across the Granite State."

"The New Hampshire Senior Leadership is a great concept," says Eveleen Barcomb of Goffstown, a member of the class of 2014. "As a group, we can accomplish great things. Continuing our momentum will be crucial as we work to make a difference in the lives of New Hampshire residents."