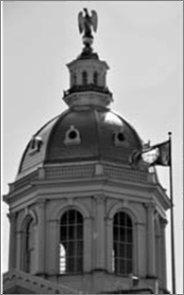 With the Legislature set to convene Jan. 4, there are a host of issues on the horizon, and AARP New Hampshire is encouraging members to get involved in its Capital City Task Force.
The task force advocates for legislation to provide financial security and affordable health care for older state residents, and adequate funding for programs that help them live at home as they age, such as Meals on Wheels.
Volunteers visit with elected officials, testify at public hearings, monitor legislation and write letters to the editor of their local newspaper.
To learn more, come to a free information session in Merrimack, Nov. 15; Portsmouth, Nov. 16; Plymouth, Nov. 17; Concord, Nov. 30; or Manchester, Nov. 30. For details or to register, go to aarp.org/nh.