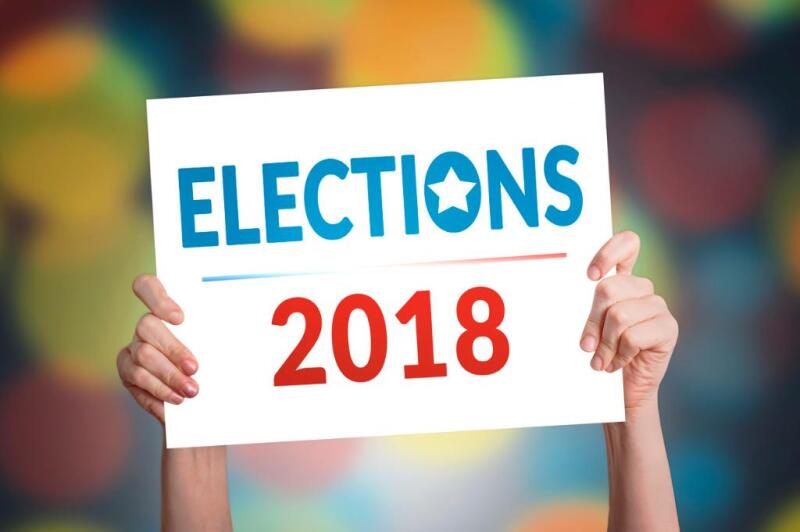 In the 2016 Presidential election, 382,606 Granite Staters over 50+ voted. In the 2014 mid-term election, 337,472 turned out. Meet the state's largest and most reliable voting bloc. Just over 500,000 people over 50 years old call New Hampshire home, some 230,000 of whom we are honored to call AARP members. It's time for this bloc, like prior generations, to begin repairing broken government at the voting booth.

Campaign insults and barbs provide ready ingredients for spirited in-person and online debates, but don't do much else for our individual (and collective) health, finances and emotional well-being. Among other pressing issues of the day, 50+ voters want to ensure the promises of Medicare and the solvency of Social Security, get relief from crushing prescription drug prices, obtain relief for caregivers and realize reliable funding for the many who rely upon Medicaid.

AARP is urging our members, and all of the 50+, to demand politicians put voters first by insisting that candidates focus on real issues and remain accountable for delivering real results. This is a modest ask of those seeking the privilege of high office. It's no different than our own individual needs to prioritize and produce each day as we manage our work and personal lives. We all need to set priorities and then act to safeguard them, don't we?

Medicare provides affordable health care for over 260,000 people in New Hampshire – most are 65 or older, but many with disabilities as well. Within eight years, Medicare won't be able to pay full hospital benefits. A recent AARP study found that nearly 9 in 10 Granite Staters think receiving Medicare when they need it is important to them. So we need to hear candidates talk about that.

Medicaid provides a vital safety net for Granite Staters, including the 53,000 now insured by virtue of a bi-partisan vote to expand and continue it to keep people healthy and combat the opioid crisis raging across our state. We need to hear candidates talk about that too.

Americans continue to pay among the highest prescription drug prices in the world and a recent AARP survey says that nearly 50% of people over 50 worry about being able to afford prescription drugs. There are solutions, but it will take political will. Medicare could be allowed to negotiate prescription drug prices, we could allow the importation of drugs, increase price transparency and speed generic drugs to market. We also need to hear candidates talk about these things. These issues matter to everyone's health … and financial security.

Financial security matters even in a relatively wealthy state like New Hampshire. The average Social Security benefit is just over $1,300 per month. If the program isn't updated, by 2034 beneficiaries will be subjected to across-the-board cuts of up to 25%, affecting the nearly 220,000 that receive benefits. This is another problem, readily solvable with political will. Doing nothing is not an option. We need to hear candidates talk about this, and commit to doing something.

And how about the 173,000 family caregivers who care for older parents, spouses, children, adults with disabilities and other loved ones so they can stay in their homes and communities. These family caregivers are the backbone of America's long-term care system and they need support as they selflessly do what they do, usually without pay. We also need to hear candidates talk to and about this silent, steadfast and stalwart army of caregivers.

These five areas can be addressed, but it will take political will. We all need to know where candidates stand on these key issues and we need to demand real answers for these real issues. Candidates, please do us the honor of prioritizing, publishing and producing. Prioritize substantive policy positions on these key issues, publish (tell us all in writing and speech) where you stand, and then produce results once in office.

Democracy is not a spectator sport. If you wouldn't board an unmarked train in a strange city, should you be comfortable voting for a candidate who has not at least endeavored to speak to issues like these five that do now (or surely will someday) affect your well-being infinitely more? Such is the power of your vote.