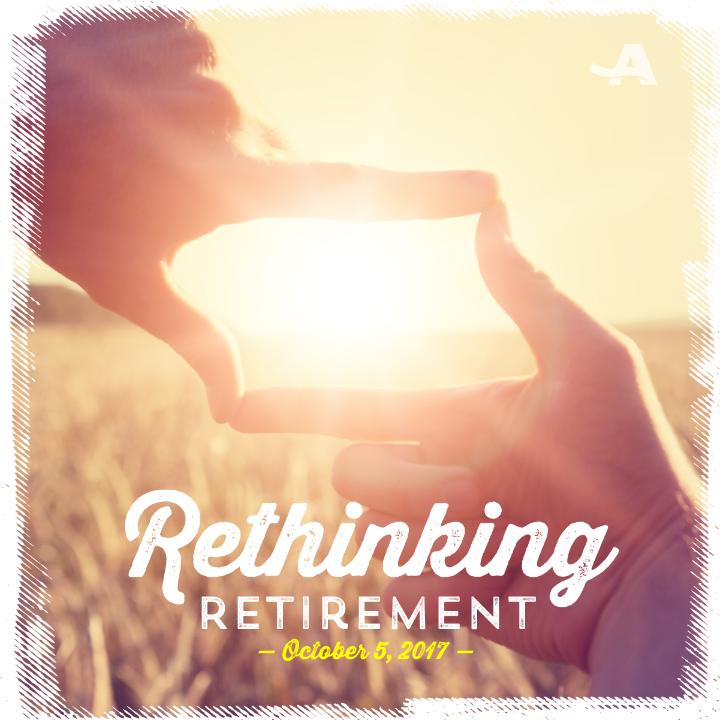 New Hampshire is an aging state and Granite Staters are living longer and in better health than previous generations. Aging, work and retirement are not what they once were!

To take a look at some outdated views of retirement, of work, and of aging, AARP New Hampshire is holding a provocative program on October 5 – at New Hampshire Institute of Politics – titled Rethinking Retirement.

Experts from AARP, Boston College, the business community and others will highlight where we are in terms of retirement security and what that means for older workers. And why "65" is not the magic retirement number and is possibly the wrong number upon which to base key decisions. Participants will leave with ideas on how to profit from new trends instead of becoming victims of them.

Join us for a lively and interactive fact-based discussion from the experts who think about work, jobs and financial security on a daily basis. Think of this program as an opportunity to truly "rethink" your retirement and become empowered and inspired to think differently about your work and retirement.

Here's what you'll find at this free event for employees; retirees; leaders in business, nonprofit and government; and human resource professionals.

Rethinking Retirement
Thursday, October 5, 2017
New Hampshire Institute of Politics; 100 Saint Anselm Drive; Manchester, NH 03102
Directions
Registration

8:00 to 9:00
Registration and continental breakfast
9:00 to 10:35
Plenary Panel: Rethinking Retirement
10:45 to 11:45
Breakout Session: Protecting and Growing Your Assets
Breakout Session: Your Aging Workforce is a Gift
12:00 to 1:00
Luncheon Keynote: Social Security: Yesterday, Today and Tomorrow

The program is free, lunch is on us, but registration is required. You do not have to be an AARP member to participate.

Work is about to become the new retirement. Are you prepared?