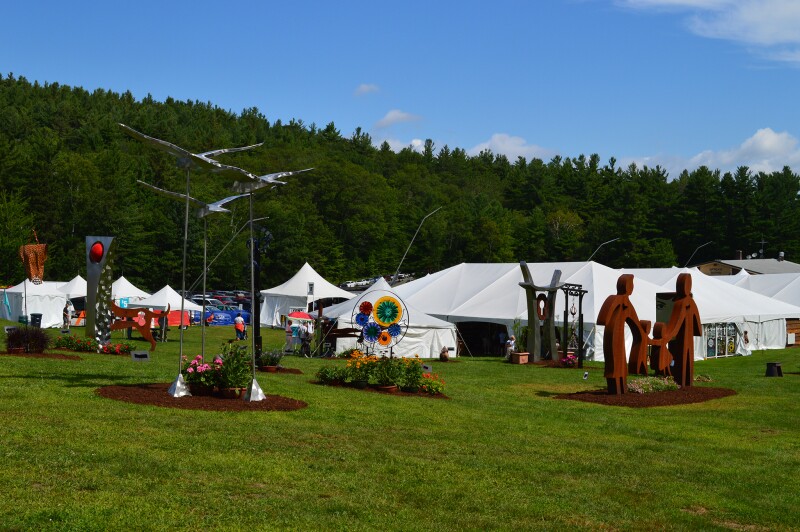 It wouldn't be summer in New Hampshire without the 84 th Annual League of NH Craftsmen's Fair -- August 5 through 13, 2017 – at Mount Sunapee Resort in Newbury. It's one of the Top 100 events in North America. And AARP members receive a $9 ticket, at the gate or online, with their membership card. To receive the discount when ordering online, use the code save2017.

Don't miss this fun, festival-like atmosphere with shopping, entertainment and interactive activities for all ages. Shop for one-of-a-kind crafts, get inspired and explore how design and passion inspire our lives.

The Annual Craftsmen's Fair is a great learning adventure for friends, family and kids. Hours are 10:00 to 5:00 daily, rain or shine. Here's a sneak peek at what you will find:

Handmade crafts from 350 craftspeople
Daily craft demonstrations
Workshops for all ages
Guided tours with craftspeople
Living with Crafts exhibit
One-of-a-kind fashions and accessories at the CraftsWear exhibit
Sculpture garden
Strolling performances featuring oversized puppets, magicians, mind readers, musicians, and much more!
New this year: A Tasting Tent!
Check out all the details at www.nhcrafts.org And don't forget your AARP membership card to receive your $9 ticket price!