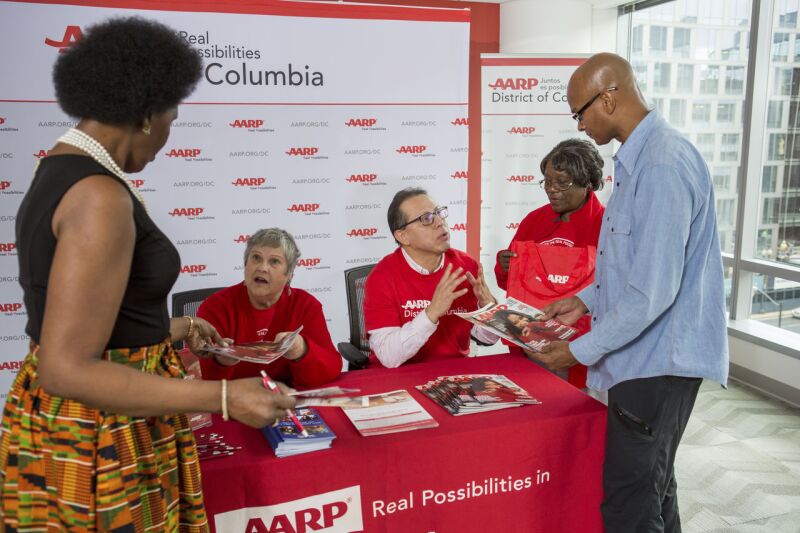 It's the first-of-its-kind event to give you a "taste" of volunteer opportunities at AARP New Hampshire. Join us on Friday, November 13 at the Bedford Village Inn for Snack, Sample and Serve:
Snack on a variety of great food prepared by BVI chefs;
Sample the assortment of volunteer opportunities available at AARP New Hampshire; and
Serve your community.

If you're interested in finding out what AARP New Hampshire has to offer, you might want to sign up for our upcoming Snack, Sample and Serve event. (Yes, it is on Friday the 13th, but there's nothing unlucky about it!)

Snack, Sample and Serve
Friday, November 13, 2015
11:00 am to 1:00 pm
Bedford Village Inn, Great Hall
2 Olde Bedford Way; Bedford, NH
Directions
RSVP

What will take place? Well, you'll find a series of stations representing the different volunteer opportunities, staffed by volunteers who can share their experiences with you. You can listen, ask questions, and engage with other people just like you. Here are the stations you'll find:

Life Reimagined
Capital City Task Force (state advocacy)
Fraud
Special Events
Civic Engagement and Voter Education
Tax-Aide
Driver Safety
New Hampshire Senior Leadership
Hang out at a station, eat delicious appetizers, and listen for the GONG which signals it's time for you to move to the next station. Kind of like speed dating!

We mentioned the food but not the fun and prizes! How about sharing two hours with AARP New Hampshire on November 13 and get to know some of our dedicated, dynamic and talented volunteers? And find a volunteer position that is right up your alley.

Are you ready to make a difference?