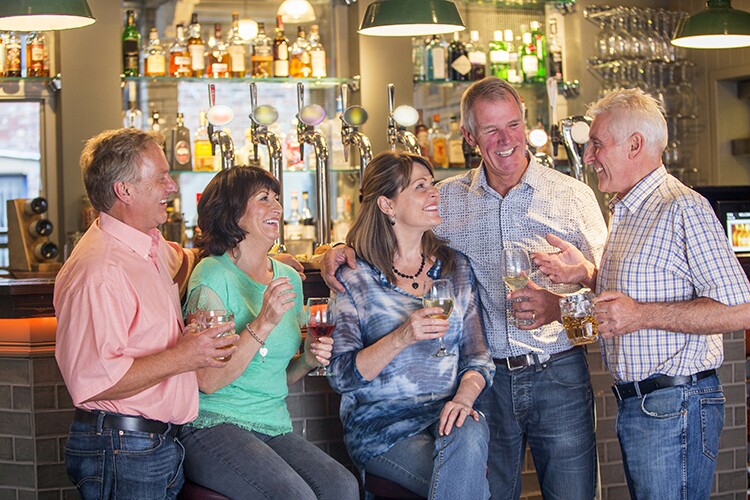 It's a one-of-a-kind event to give you a "taste" of the various volunteer opportunities at AARP New Hampshire. Join us in Portsmouth, Concord or Manchester for Snack, Sample and Serve.

Snack on a variety of tasty food;

Sample the assortment of volunteer opportunities available at AARP New Hampshire; and

Serve your community.

If you're interested in finding out what AARP has to offer, you might want to sign up for our upcoming Snack, Sample and Serve event.

Portsmouth: Thursday, September 20, 2018
6:00 to 8:00 pm
Strawbery Banke, TYCO Visitor Center
14 Hancock Street, Portsmouth, NH 03801
Directions
Registration required

Concord: Tuesday, September 25, 2018
6:00 to 8:00 pm
The Common Man Restaurant, The House Chamber
25 Water Street, Concord, NH 03301
Directions
Registration required

Manchester: Wednesday, September 26, 2018
6:00 to 8:00 pm
Derryfield Country Club
625 Mammoth Road; Manchester, NH 03104
Directions
Registration required

What will take place? Well, you'll find a series of stations representing the different volunteer opportunities, staffed by volunteers who can share their experiences with you. You can listen, ask questions, and engage with other people just like you. Here are some of the stations you'll find:

Advocacy
Fraud Fighters
Tax-Aide/Driver Safety
Special Events
Livable Communities
Voter/Civic Engagement
Community Planning Teams
Speakers' Bureau
Hang out at a station, snack on yummy appetizers, and listen for the GONG which signals it's time for you to move to the next station. Kind of like speed dating!

We invite you to share two hours with AARP New Hampshire on September 20, September 25 or September 26 – in Portsmouth, Concord and Manchester – and get to know some of our dedicated, dynamic and talented volunteers. And maybe find a volunteer position that is right up your alley.

Are you ready to make a difference?