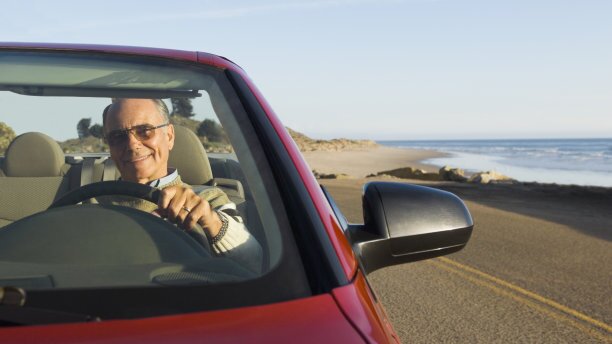 AARP Driver Safety just got smarter. The AARP initiative that has helped older drivers stay safe, educated and confident behind the wheel since 1979 recently debuted its new AARP Smart Driver™ Course. Now available throughout New Hampshire, the course is offered in both a classroom setting – led by certified volunteer instructors – and online.

Why should Granite State drivers be interested in refreshing their skills? The driving landscape has changed dramatically in the past 30, 40, 50 and even 60 years, since many drivers received their driver's licenses. And so have automobiles!

"Everyone can benefit from a refresher course that helps them stay current with the rules of the road," said Dan Andrews, New Hampshire's AARP Driver Safety State Coordinator. "As the number of older drivers increase, it's critical we optimize the driving experience for capable older adults by helping them become more confident, knowledgeable drivers. Doing so can reduce social isolation issues and negative financial costs associated with crashes, while making the roads safer for all."

AARP Smart Driver Course: The New & Improved Curriculum

AARP has long known the effectiveness of its driving refresher course. A recent poll showed that 97 percent of participants changed at least one key driving behavior after taking the course. But, in an effort to further validate its effectiveness and evolve the course with the changing driving landscape, AARP partnered with the Eastern Virginia Medical School to conduct a research study that started in 2011.

The results highlighted areas in which older drivers could benefit from additional training: managing roundabouts, pavement markings, stop-sign compliance, and safety issues such as speeding, seatbelt and turn signal use.

In addition to learning safety strategies that can reduce the likelihood of a crash, participants of the new course will learn how aging, medications, alcohol, and other health-related issues affect driving ability, and how to adjust driving accordingly to allow for these changes. The course also helps participants determine when it may not be best to drive (at night, during inclement weather, etc.) and how to plan for a time when driving is no longer an option.

In addition to research, the new AARP Smart Driver Course was developed with input from a National Older Driver Safety Expert Panel, chaired by Dr. Joseph Coughlin of MIT AgeLab.

Designed with the participant in mind, the AARP Smart Driver Course also incorporates adult learning principles, and the classroom course guidebook features reader-friendly print types, full-color pages, an easy-to-follow format and supplemental course videos.

With 19 areas of customization, the course is tailored to meet the needs of participants by providing New Hampshire-specific information that is easy to access and understand.

Benefits of Taking the AARP Smart Driver Course

In New Hampshire, participants may be eligible for a multi-year auto insurance discount upon course completion. Participations should check with their insurance agent for details.

For more information or to find a course, visit www.aarp.org/ADS2014 or call 1-888-227-7669. The course is open to drivers of all ages, and AARP membership is not required to take the course. Also available is the recently-launched Driving Resource Center, an interactive online resource for course participants that features tools and activities, driving simulations, state-specific driving simulations, and new vehicle technologies.

Safe driving!