We're over the dual humps of the Republican and Democratic National Conventions, and many have tuned out of politics to take in the games in Rio. But we at AARP New Hampshire haven't taken a vacation from Take A Stand!

With the Trump campaign choosing this past week to swing through New England, the Granite State team had a full throttle workload!

On Thursday, a few of us took a ride up north to support our friends at AARP Maine as they made an appearance at Donald Trump's town hall in Portland.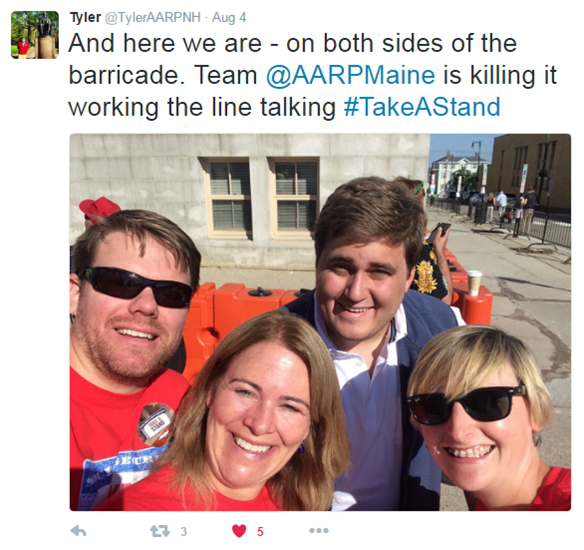 Thanks to the devoted efforts of our very own Tyler (who brought his own chair and camped out in line outside the hall NINE HOURS before the event started so he could get prime seating,) we had an up-close and personal view of 'The Donald' himself.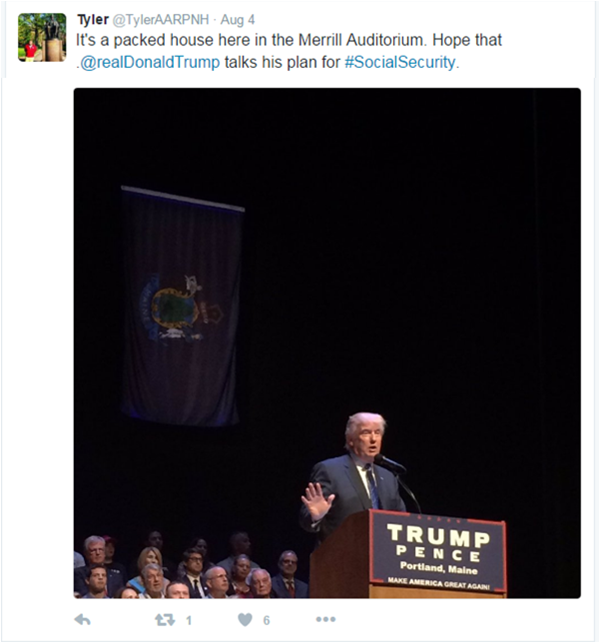 While Social Security didn't make it into the nominee's Portland speech, Tyler had a chance to talk to Trump on the rope line.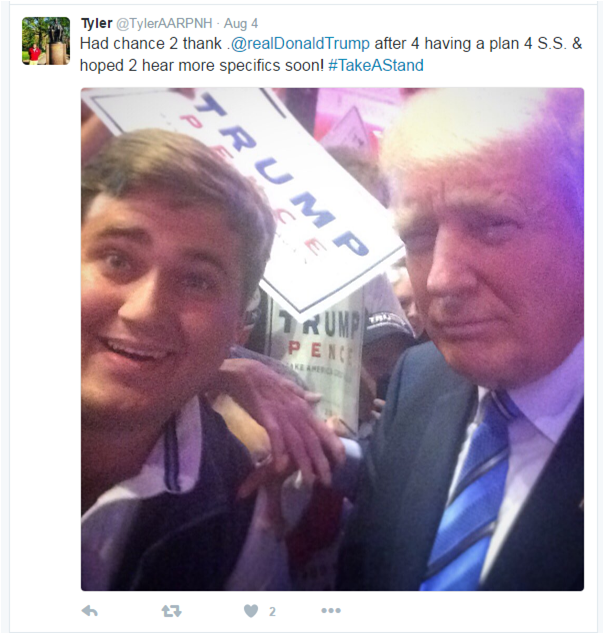 Of course, we couldn't let AARP Maine have all of the fun. Just a couple days later, the Trump campaign came to our neck of the woods for a rally at Windham High School. And our team was out in full force to work the line, be visible, and pick up signatures on our Take A Stand petitions.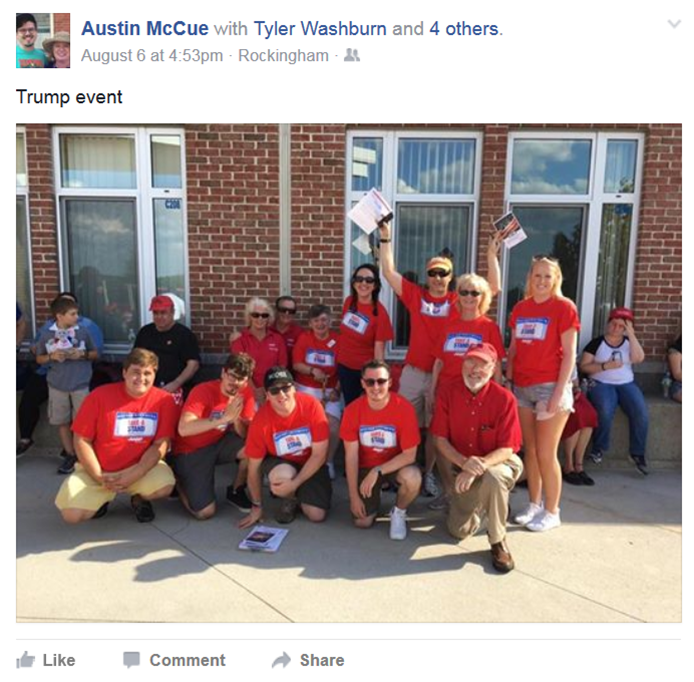 Like any presidential event, the grounds were swarming with videographers, photographers, and reporters. Thankfully our media savvy AARP State Director Todd Fahey was on hand to help make strengthening Social Security the prime time story that it deserves to be.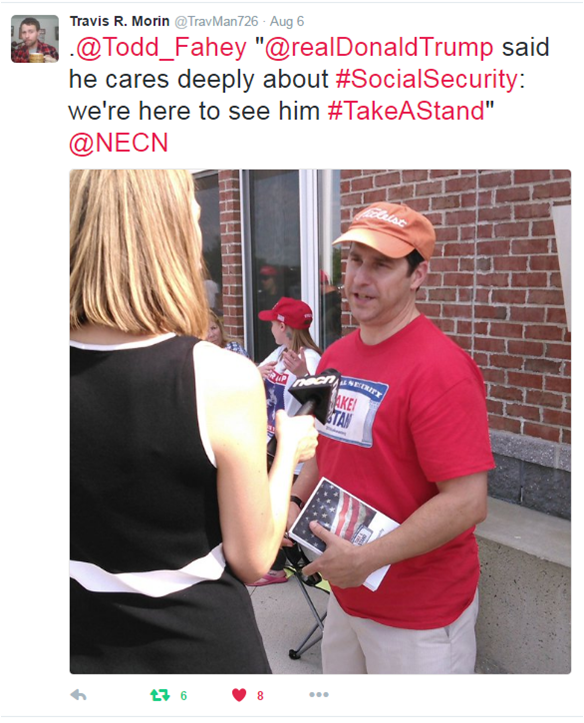 Aside from the press, the well attended event gave us a chance to have some meaningful conversations with Trump supporters who had something to say about Take A Stand. But out of all of them, a 25 year old woman by the name of Jaden stole the show, offering a few poignant words to The Donald on Social Security: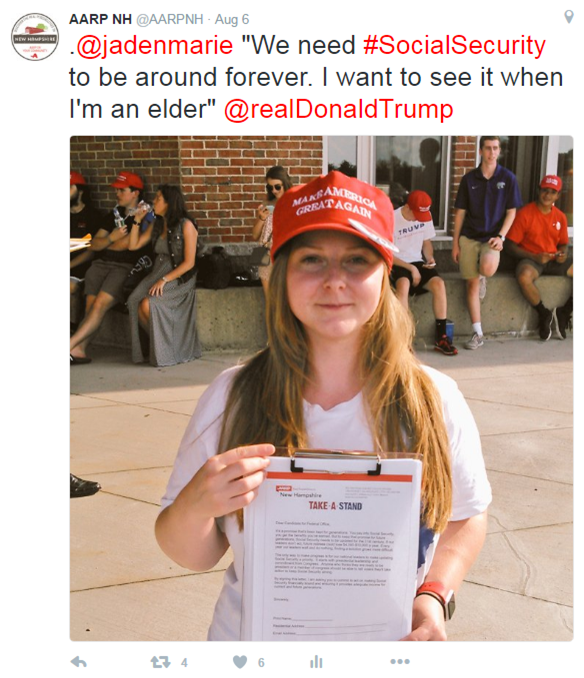 Back home in Manchester, the field office was bustling with volunteers who were manning the phones to help spread the word about the campaign.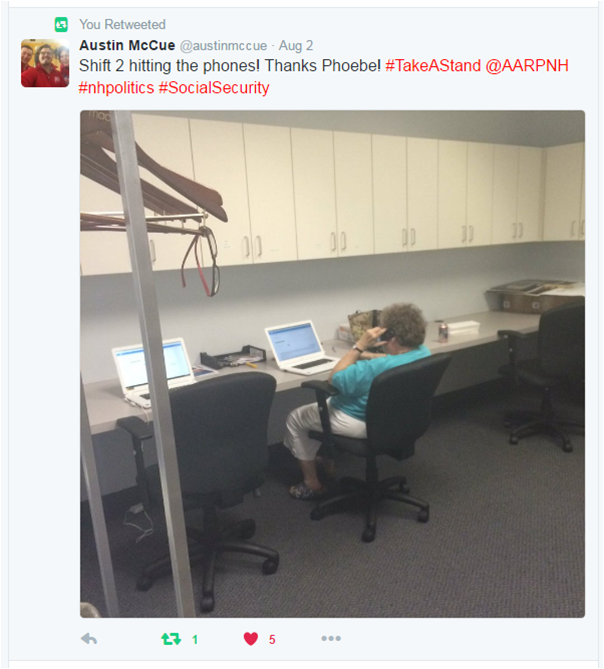 And amidst all of the excitement, we still found time to relax (sort of,) collect petition signatures, and enjoy a little music in the park at Intown Manchester's summer concert series.