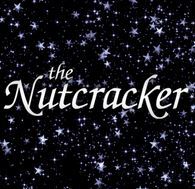 Don't miss this holiday tradition with the Southern New Hampshire Dance Theater, accompanied by a live orchestra led by Grammy Award-winning conductor, John McLaughlin Williams!

The Nutcracker comes to town Friday, November 24 through Sunday, November 26 and AARP members and their guests receive a $10 per adult ticket discount. The discounted performances will be held at The Palace Theatre, 80 Hanover Street, in downtown Manchester. Performances will be held at various times: 11:00 am, 1:00 pm, 4:00 pm, 4:30 pm and 7:30 pm. The complete schedule can be found on The Palace Theatre's website.

Set in 19 th century Germany, this classic ballet opens at a charming Christmas party where the mysterious Dr. Drosselmeyer gives his niece Clara a magical toy that takes her on an unforgettable journey.

AARP members and their guests can purchase discounted tickets online or by calling 603 668 5588. Tickets can also be purchased at the box office. To receive the $10 per adult ticket discount, use the code ACTIVE.

Celebrate the season with one of the most beloved holiday stories of all time!