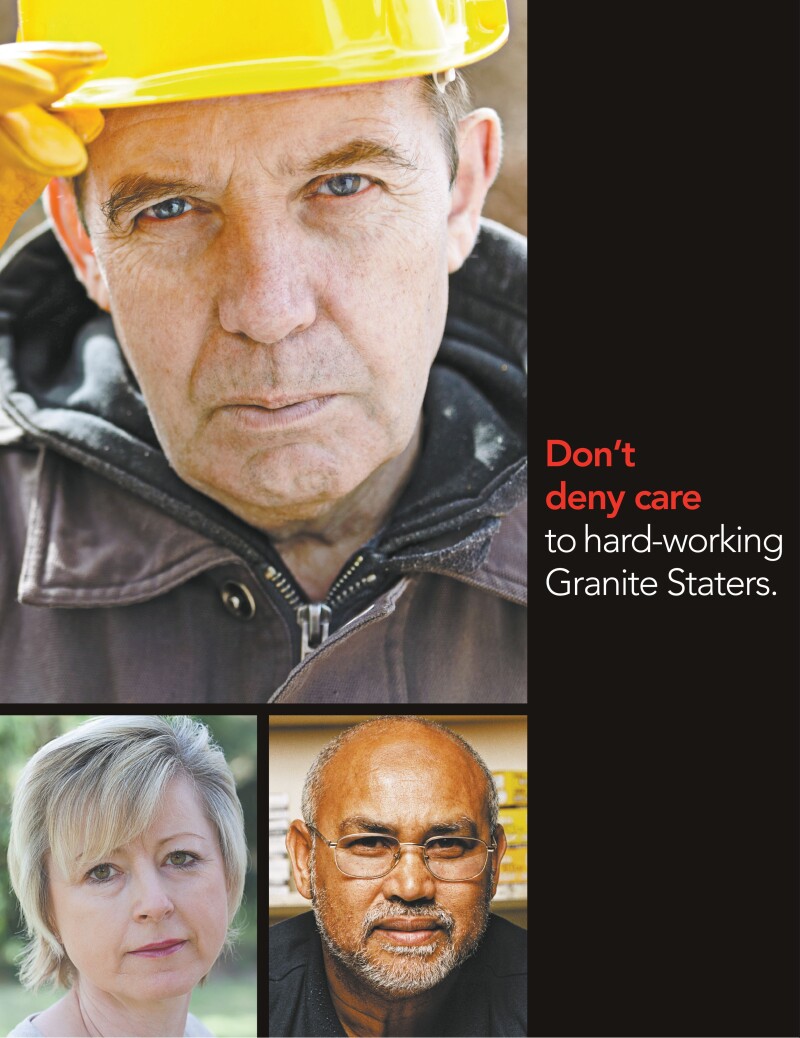 Our New Hampshire state legislators have found a New Hampshire solution to expand health coverage for tens of thousands of hard-working Granite Staters – including many age 50 to 64 – who've lost their jobs or are struggling in jobs without health benefits.

This solution is poised to give hard-working families the security of knowing they can get the health care they need.

But time is running out. If our state legislators do not act on Thursday, these New Hampshire residents will be left without access to the preventive care that can save lives, reduce the need for expensive emergency room care, and ease the emergency room overcrowding that threatens all of us.

Call 1-800-929-3926 today and tell your legislators to expand affordable health coverage for hard-working Granite Staters.