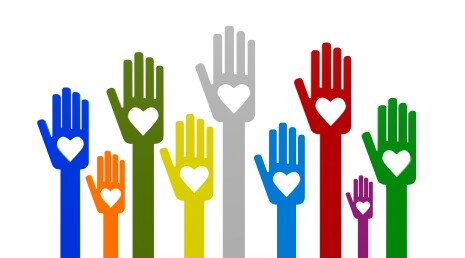 AARP New Hampshire honored volunteers at a celebratory luncheon held today at the New Hampshire Institute of Politics in Manchester. The most prestigious volunteer award, the Andrus Award for Community Service, was presented to John Larrabee, a respected leader in his community of Eastman.

Others honored were Andrus Award finalists; Driver Safety, Tax-Aide and Advocacy Volunteers of the Year; Retired Educator of the Year; and Community Partner of the Year.

The Andrus Award for Community Service, named after AARP's founder Dr. Ethel Percy Andrus, recognizes outstanding volunteers who are making a powerful difference in their communities in ways that are consistent with AARP's mission, vision and strategic direction.

"We are thrilled to bestow upon John Larrabee the most celebrated volunteer award given by AARP," said AARP New Hampshire State President Marc Boyd. "John has spent an incredible amount of time and energy making his community a better place to live and is very deserving of this award."

John's dedication to community service began at a young age, with the guidance of his mother. When it was discovered that a family was living in the local dump, his mom began inviting one of the children – a blind boy named Kenny – to the house. John took Kenny to Cub Scouts, enjoyed weekends with him, and became good friends. This was his first experience with "being part of your community and taking care of others."

After retiring, John and his wife moved from Vermont to Eastman. He was quickly recruited into the Lakes and Streams Committee. When one of the challenges was storm water run-off, John was at the helm of an intergenerational approach. And here was born the Youth Conservation Corps or YCC. Once again, John was putting into action his career spent in education and administration.

Originally a classroom-based program, John had other ideas. Kids 12 to 18 spend six weeks every summer doing hands-on work: lake assessments to assess erosion, run-off and clear-cutting. To solve for these real-life problems, the YCC has built drywells, drip-line infiltration trenches, rain gardens, and water bars. Participants took real ownership, developing plans, crafting a mission statement and creating their own t-shirts!

Now in its fifth year, YCC has blossomed. Everyone in the community benefits and becomes involved – kids, parents, and town officials. Talk about intergenerational. (Did we mention that Eastman was acknowledged as the Best Intergenerational Community of 2016?) We are thankful to people like John who understand how volunteerism can bring a community together. And we bet Eastman is, too!

Others honored at the volunteer recognition event were:

Andrus Award Finalists: Dick Chevrefils, Concord; Marty and Yvonne Devine, Raymond; Ken Gould, Kingston; and Lillian Walston, Concord
Advocacy Volunteer of the Year: Guy Chapdelaine, Bedford
Driver Safety Volunteer of the Year: Robert Bloomfield, Amherst
Tax-Aide Volunteer of the Year: Pauline Gagne, Nashua
Retired Educator of the Year: Candy Bailey, Rochester
Community Partner of the Year: Southern New Hampshire Planning Commission
To find out more about AARP New Hampshire's volunteers, activities, programs and local offerings, like us on Facebook and follow us on Twitter.