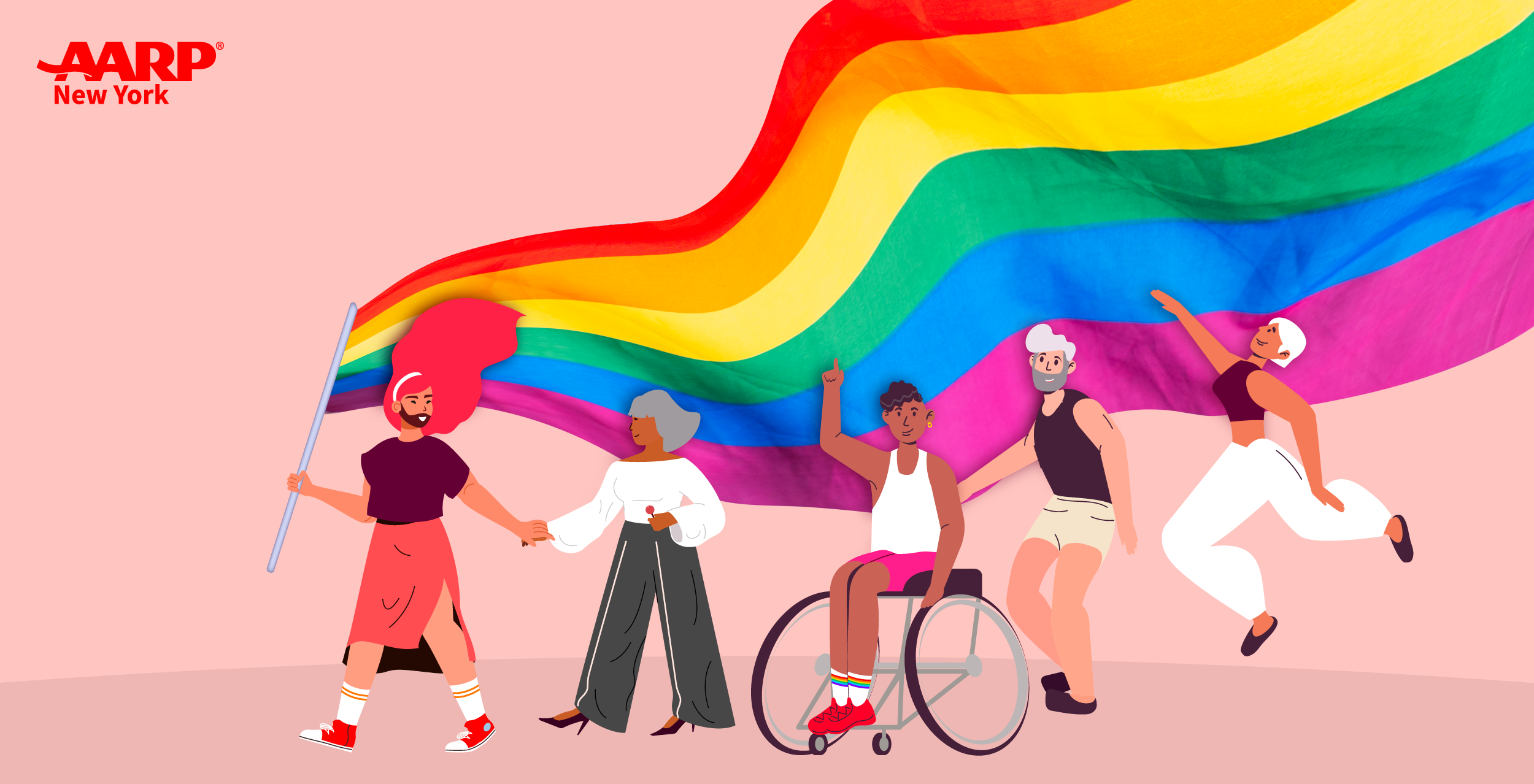 There's no better place to celebrate Pride Month than in New York City, the epicenter of the Gay Rights movement.

On June 27, 1969, police raiding Greenwich Village's Stonewall Inn were met with defiance from the LGBTQ+ community. More than a dozen people were arrested that night and riots continued the following week. The Stonewall Riots cemented New York City's place in history and led to a movement.

Since 1970, the riots are commemorated by the NYC Pride March, which draws millions to the city. AARP New York is proud to support the LGBTQ+ community by sponsoring the march and other Pride events to let our voices be heard.

If you know someone who always dreamed of attending the march, there's an opportunity to be a part of the AARP New York contingency in NYC Pride 2024 through the national non-profit Wish of a Lifetime. Click here to discover how to nominate an outstanding individual for a Wish of a Lifetime.

This year's event begins at noon on June 25 at 25th Street and 5th Avenue, according to Heritage of Pride, the organizers of the event. Marchers head down to Christopher Street past the Stonewall National Monument and then to the New York City AIDS Memorial, before dispersing in Chelsea.

"Strength in Solidarity" is this year's theme. And AARP stands in solidarity with LGBTQ+ members, non-members, allies, and partner organizations year-round. AARP's unwavering commitment to the LGBTQ+ audience reflects our core belief in the dignity, worth and potential of every individual.
In addition, AARP New York and the New-York Historical Society for a virtual tour in the comfort of your home!

AARP members and guests can join us for FREE virtual exhibition during PRIDE month for a presentation of Under Cover: J.C. Leyendecker and American Masculinity. Discover the work and influence of J.C. Leyendecker, a preeminent illustrator and commercial artist who helped shape American visual culture in the first three decades of the 20th century.

Join us virtually: Thursday, June 8, 2023 | 6:00 PM - 7:00 PM ET
Register to reserve your spot! https://events.aarp.org/UnderCoverAmericanMasculinity
As a queer artist whose illustrations for a mainstream audience often had unspoken queer undertones, his work is revealing for what it says about the cultural attitudes towards homosexuality of the period.

The program will last 60 minutes, plus 15 minutes for Q&A.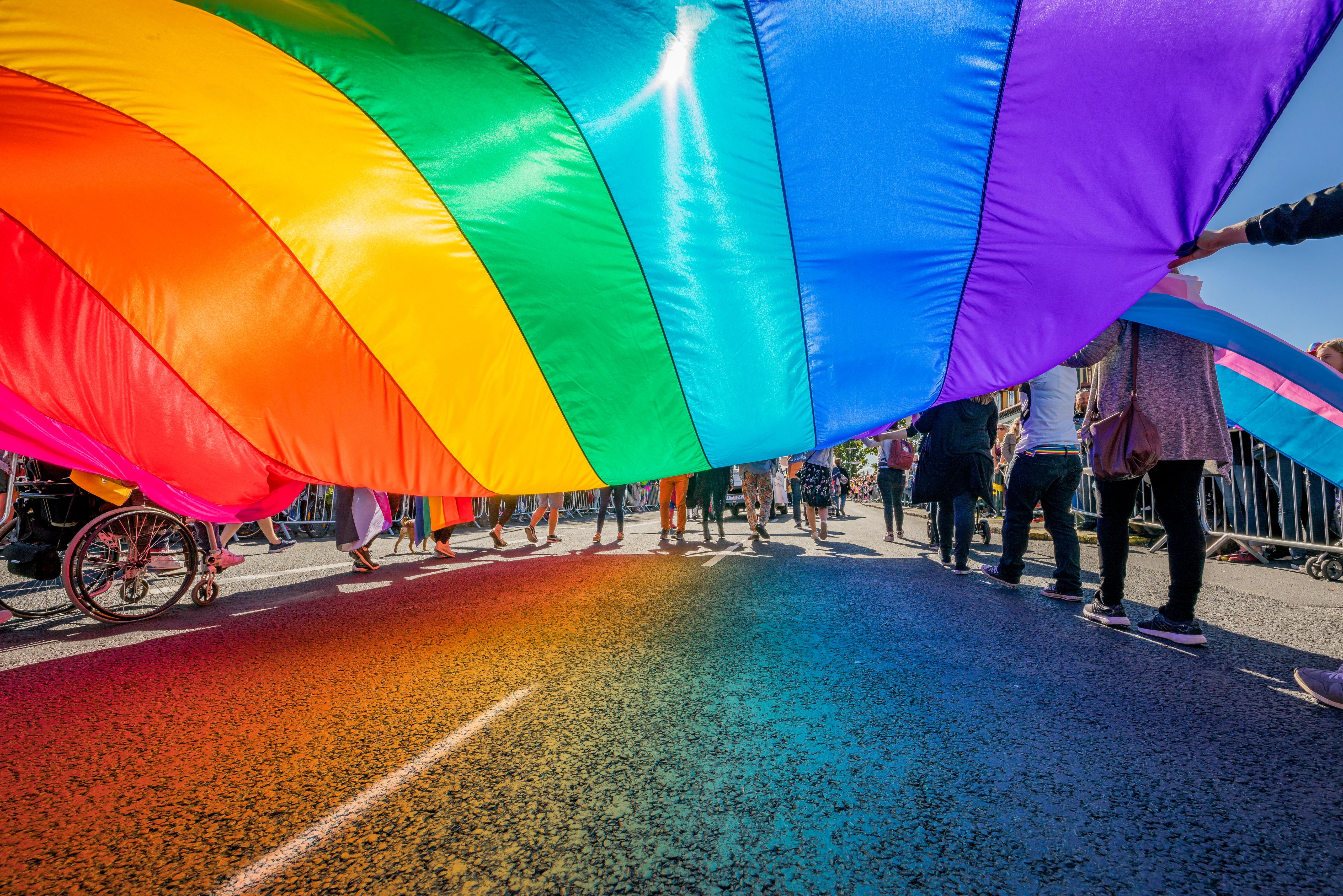 Elsewhere, AARP Long Island is sponsoring both the Queens Pride and the Long Island Pride parades. The Queens Pride parade and festival will take place on Sunday, June 4, https://newqueenspride.org/ in its traditional home in the heart of Jackson Heights.

On Long Island, the parade and festival will take place on Sunday, June 11, https://lipride.org/ in Huntington, Suffolk County.

At every age, AARP New York is committed to help you create your most powerful life story. If you're attending the march or the parades, please consider sharing your story with us. Follow us at @AARPNY and please use the hashtag #AARPNY and enter for a chance to win one of six $500 VISA® gift cards.

Enter for a chance to win. Sweepstakes ends on Monday, June 26, 11:59 PM ET: New York City LGBTQ+ PRIDE on!

To hear more inspiring stories from the LGBTQ+ community, listen to the StoryCorps Outloud collection, a collaboration between AARP New York and the national non-profit StoryCorps. You can connect anytime with AARP New York for self-help resources and tools; empowering programs; and diverse services.

StoryCorps Video - MJ Seide
StoryCorps Video - MJ Seide